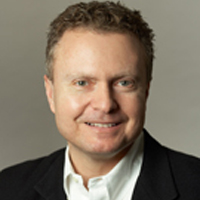 "Recognizing major technological shifts that are opening up large new markets for determined entrepreneurs," said USF Professor Mark Cannice, author of the quarterly index.
(PRWEB) November 03, 2016
The Silicon Valley Venture Capitalist Confidence Index® for the third quarter of 2016, registered 3.88 on a 5 point scale (with 5 indicating high confidence and 1 indicating low confidence). This quarter's index measurement jumped higher from the previous quarter's index reading of 3.60.
This is the 51st consecutive quarterly survey and research report and, thus, provides unique quantitative and qualitative trend data and analysis on the confidence of Silicon Valley venture capitalists in the future high-growth entrepreneurial environment. Mark Cannice, Ph.D., department chair and professor of entrepreneurship and innovation with the University of San Francisco (USF) School of Management, authors the research study each quarter.
In the new report, Professor Cannice wrote, "Recognizing major technological shifts that are opening up large new markets for determined entrepreneurs, many of the 32 responding venture capitalists in the Q3 survey focused on the resultant high potential investment opportunities in the future entrepreneurial environment." For example, Shomit Ghose of Onset Ventures confirmed, "We've passed through the age of software and truly, finally, entered into the age of data. Data signals are everywhere. We've started to understand how to make sense of all of these data signals. Investing opportunities that are relentlessly data-driven are everywhere in every industry." Relating this transformation to deal flow, Jeb Miller of Icon Ventures reported being, "busy as we've ever been as entrepreneurs continue to take advantage of the platform shifts to cloud, mobile and data-powered applications to disrupt massive market opportunities."
However, caution persisted around aspects of the entrepreneurial environment. Dixon Doll, cofounder emeritus of DCM Ventures assessed the current exit environment as poor and IPOs of venture-backed companies in first half of 2016 as the worst in the last eight or ten years. Additionally, Bob Ackerman of Allegis Capital pointed to "too much money in too many undifferentiated companies for too long." Finally, Bob Pavey of Morgenthaler Ventures indicated, "momentum is still strong, but longer term I would be a little more cautious, in part because of the very high costs of operating in the SF Bay Area."
Cannice concluded the report, "While the current technology transformations indeed create nearly unlimited investment opportunities, these opportunities are still tied to the venture business model necessities of a welcoming exit market and motivated limited partners."