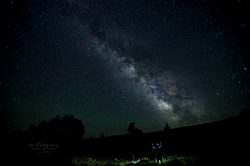 Name a Star is giving a gift that will never be forgotten
Bend, OR (PRWEB) November 04, 2016
Name a Star, a unique gift-giving service where people can buy a star and name it after a special someone, today announced the release of its new website, designed to make the star-naming process even easier. Founded in 1978, Name a Star is the oldest star-naming service in the world.
Name a Star allows thoughtful gift-givers to assign the recipient's name to a star that would otherwise just have a number as its signifier. While the name is not listed in scientific Astrophysical Observatory Catalogs, it is kept in Name a Star's record book, which is registered with the United States Copyright Office.
Name a Star is a gift that is fit for any occasion, including birthdays, anniversaries, holidays, graduations, or any other special day. The naming of a star includes a certificate marking the designation and comes in a variety of gift packages. The service is also available in eight languages.
Name a Star has been featured in various publications and on television shows, most notably on the Oprah Winfrey Show, where Oprah surprised a guest with two Memorial Stars, which were named after someone who had passed away.
"Name a Star is giving a gift that will never be forgotten," said Tonya Vaughan, President of Name a Star. "It's a gift that will be remembered with every glance at the stars. With this newly enhanced website, it will be even easier for people to give a gift that will last forever."
For more information about Name a Star, visit http://www.nameastar.com.
About Name a Star
Name a Star — The Original Star Naming Service — Since 1978® invites customers to name stars after friends and loved ones. The service has been popular for gifts for birthdays, anniversaries, and holidays, allowing the recipient to be reminded of the gesture with every look into the night sky. Customers can also honor someone special who has passed away with a memorial star.