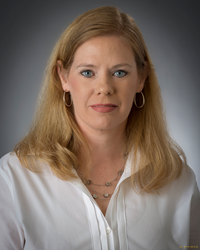 Elyria, Ohio (PRWEB) November 07, 2016
KS Associates Inc., a civil-transportation engineering and surveying firm located in Elyria, Ohio, is pleased to announce that Alysia K. Lorincz, P.E., has joined our firm as Roadway Group Leader, Project Manager, in our Transportation Group. Lorincz will be responsible for promoting and managing transportation projects, with a focus on roadway engineering.
Lorincz has successfully managed ODOT and LPA projects including the preliminary engineering phase of the Fitch Road Grade Separation (Olmsted Township) and West Smith Road (Medina). She was the drainage task manager for high-profile ODOT and MDOT projects including the Cleveland Innerbelt CCG1 project, I-270/US 33 interchange reconstruction (Dublin), I-270/US 23/SR 315 interchange reconstruction (Columbus), and Ambassador Gateway interchange reconstruction (Detroit). She is skilled in working with the community, clients, and consultants to deliver solutions that reflect the best interests of all stakeholders.
Lorincz will work directly with KS Associates' transportation clients including the Ohio Department of Transportation, the Ohio Turnpike and Infrastructure Commission, Greater Cleveland Regional Transit Authority, other transit authorities, counties and municipalities throughout Ohio, and private-sector clients. Her relationships, technical skill, and knowledge — especially when it comes to roadway design — will be of great value to both our firm and to our clients.
Lorincz is a Professional Engineer licensed in the states of Ohio and Michigan. She has a Bachelor's Degree in Civil Engineering and a Master of Engineering degree, both from Case Western University. Lorincz is a member of Women's Transportation Seminar (WTS) and American Society of Highway Engineers (ASHE).
About KS Associates, Inc.:
KS Associates is a civil engineering, transportation engineering, and land surveying firm that provides planning, design, and construction phase services related to public infrastructure projects. KS Associates specializes in the areas of transportation, potable water, waste water and storm water; coastal engineering services; site development engineering services for institutional, commercial and residential uses; land surveying and mapping services; and 3D laser scanning services.