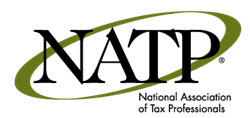 "Every other year, we perform extensive research to compile our Fee Study. Knowing how others determine what they charge for their services give our members an advantage." - Jennifer Van Elzen, Director of Member Relations & Consumer Analytics
Appleton, WI (PRWEB) November 04, 2016
In keeping with its commitment to the success of all tax preparers, the National Association of Tax Professionals (NATP) has released the 2016 Fee Study in an effort to assist tax preparers as they price their services for the upcoming tax season.
The study was compiled using survey data from the NATP member base. It features critical details relating to what tax professionals charge for their services. Topics covered include average 1040 charge by designation, percentage of revenue derived from tax prep, client target market and services offered, number of returns prepared in 2016 and fees for forms and schedules by region. Results are represented graphically as charts and tables.
"Every other year, we perform extensive research to compile our Fee Study," explained Jennifer Van Elzen, NATP Director of Member Relations and Consumer Analytics. "Our members look to us to help them remain competitive in the tax preparation industry. Knowing how others determine what they charge for their services gives our members an advantage."
While the full Fee Study is available to NATP members, NATP is offering a free abbreviated version with an informative corresponding webinar to all tax professionals. Visit natptax.com/fee for details.
To learn more about NATP, visit natptax.com.
##end##
About NATP
NATP is the largest organization dedicated 100% to tax professionals and their success. NATP members work at offices that assist over 8 million people worldwide with tax preparation and planning. Formed in 1979, NATP's member base has grown to more than 23,000 and includes individual tax preparers, enrolled agents, certified public accountants, attorneys and financial planners. The national headquarters, located in Appleton, Wisconsin, employs over 50 professionals. For more information on the organization, visit natptax.com.