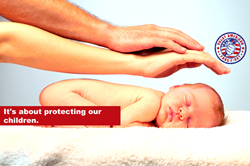 It's truly astonishing what the food industry is allowed to do with our food! This book is a must read.
Orlando, FL (PRWEB) November 05, 2016
The Great American Food Fight: Winning the Battle for Your Family's Health
New food book exposes dangers of industrial food system.
Leigh Walker Books is proud to announce the release of The Great American Food Fight: Winning the Battle for Your Family's Health, authored by Dr. Brent Baldasare, with forward by Ocean Robbins.
Like many health books, this new work addresses the obesity and chronic disease crisis plaguing our nation, but this one comes at the problem from an unfamiliar angle. Americans, argues Baldasare, are victims of the bad food choices made for us, not by us. Consumer choices today are largely manipulated by Big Food, Big Agriculture and Big Government. The struggle to eat healthily has become a legitimate battle.
Just in time for the holidays,The Great American Food Fight provides important information about the obesogenic ingredients and toxic processes of our industrialized food system as well as consumer calls to action. It offers immediate help in discovering what we're actually eating as well as insight for the future into the food battles Americans must win if we, and our children, are to have long, healthy lives.
ABOUT THE AUTHOR
A licensed chiropractor and the owner of Affinity Health and Wellness Center in Orlando, Florida, Dr. Brent Baldasare has been a family health advocate for fifteen years. He has helped twenty-five thousand people eat better, move more, and maintain a healthy weight. To learn more, visit THE GREAT AMERICAN FOOD FIGHT.