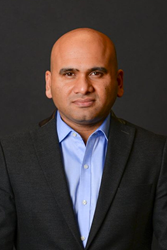 Our focus at Riversand along with our partners is to provide our customers a convergence of MDM best practices, deep industry knowledge and best-of-breed product solution
Houston, TX (PRWEB) November 09, 2016
Riversand lends its innovation and experience to multiple industries, providing diverse and international clients with robust and scalable master data management (MDM) platform. "Our focus at Riversand along with our partners is to provide our customers a convergence of MDM best practices, deep industry knowledge and best-of-breed product solution. Riversand has global MDM customer success stories across multiple verticals and geographies spanning all major continents," highlights Ninad Raikar, VP Global Professional Services.
These examples showcase a sampling of Riversand's expertise in solving the individualized goals of various industries across data domains such as Product, Customer, and Vendor data:
Retail
In fast paced environments like e-retailing, customers expect fast and right information to be available to them at real time. An online retail client approached Riversand for a solution as their current legacy system failed to meet the need of the hour.
In addition to implementing a data governance model and data stewardship, Riversand solved their issues by:

Better management of vendors and marketplace
Maintaining electronics, publishers, apparel information in a well-arranged manner
Creating and maintaining a hierarchy for various products
Manufacturing
In Food manufacturing industry, lowering the time-to-market is the key to success as the competition is very fierce. Product traceability is another crucial aspect; for compliance reporting and adhering to social responsibility. Additional challenges include

Efficient shelf life management by communicating the right data across various players in the logistics chain
Managing segmented brands especially during mergers and acquisitions
Reducing labeling errors as it can be costly for food manufacturers, especially during a recall
Managing contextual marketing i.e. managing the details and images to be printed on the product based on the geography
Riversand's MDM solution (MDMCenter) reduced the time-to market for new products by streamlining governance and communication process. All the players in the supply chain received the same information from the MDMCenter thereby ruling out any scope for error. Contextual marketing benefitted as data that was displayed was specific to a geography with the "Locale" option.
Distribution
Riversand's MDMCenter enabled a distributor to manage and govern product and customer data on a single enterprise data platform. Riversand solved the distributor's data quality problem by implementing a system to identify and prevent inaccurate and duplicate data. Other use cases solved at this international distributor include

Missing/ mismanaged hazardous materials information leading to its incorrect handling, shipping and storing
Losses from refunds due to incorrect data being fed into the pricing system
Invoicing errors leading to theft and inventory shrinkage
Healthcare
Procurement costs increase with inconsistent and duplicate vendor data. Riversand's Healthcare client chose to implement Riversand's MDMCenter along with Data Quality Management (DQM) solution to address this challenge. Client's data quality and reporting improved as MDMCenter became the single entry point for supplier records. Riversand's built in match and merge solution identified and consolidated conflicting supplier records, thereby improving reliability of spend analytics. Additionally, with Riversand's comprehensive data governance policies, supplier master data was consistently formatted and stored as it entered the system.
Hi-Tech
A Hi-Tech client had challenges with its customer master data. Broadly, no single version of truth was available and specifically, no data standardization such as names and addresses, was available. Riversand's MDMCenter provided the single source of truth for integrated, end-to-end customer data management, analysis, and governance. Riversand also implemented address standardization, so customers benefited from complete and accurate marketing information.
About Riversand
Riversand is an innovative leader in master data management. It provides a single, integrated, scalable, and robust multi-domain MDM platform that caters to a variety of use cases across multiple verticals. In addition, Riversand offers specific solutions, such as Vendor Portal, Spare Parts Management, Material Master, GDSN on-boarding, Media Assets Management, Print Publishing, and more. Riversand provides accelerated time-to-market, increased sales, improved order accuracy, reduced costs, and enhanced customer service. Customer satisfaction is at the heart of Riversand's innovation. Visit Riversand.com for more information, and follow us @RiversandMDM on Twitter.