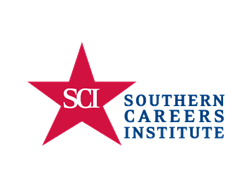 We have dedicated ourselves to providing our students with the highest quality education to ensure their long-term success.
Austin, Texas (PRWEB) November 05, 2016
The Council on Occupational Education (COE) recognized Southern Careers Institute for completing twenty-five years of accredited status at the Council's Annual Meeting held in San Antonio, Texas on November 2-4, 2016. Southern Careers Institute, which became initially accredited with COE in 1991, has undergone self-studies and subsequent site visits about every six years in order to maintain this recognition.
The award of accreditation is based on an evaluation to demonstrate that the institution meets not only the standards of quality of the Council, but also the needs of students, the community, and employers.
The Council's evaluation process includes an extensive self-study by the institution and an intensive review by a visiting team of professional educators representing the Commission's member institutions from other states.
The Council on Occupational Education, based in Atlanta, Georgia, offers quality assurance services to postsecondary career and technical education providers across the nation. Organized as a non-profit corporation, the mission of the Council is to assure quality and integrity in career and technical education. Services offered include institutional accreditation (recognized by the U.S. Department of Education), program quality reviews for states and workforce education providers, and informational services. Most of the Council's work is carried out by qualified professional volunteers who are experts in workforce education.
Institutional membership in the Council is voluntary, but can be achieved only by becoming accredited. The members include postsecondary public technical institutes and colleges, specialized military and national defense schools, Job Corps Centers, private career schools, non-profit workforce education providers, corporate and industry education units, federal agency institutions and registered apprenticeships. The Council is unique among all accrediting agencies with respect to the diversity of entities that it accredits. There are over 550 institutional members at the present time.
"We have achieved this milestone through the hard work and dedication of our faculty and staff, and our pursuit of positively impacting our students, our community and our institution," said Jacob Mayhew, CEO of Southern Careers Institute. "We have dedicated ourselves to providing our students with the highest quality education to ensure their long-term success."
For more information on Southern Careers Institute programs or campuses, please visit http://www.scitexas.edu or connect with Southern Careers Institute on Facebook, Twitter and Instagram.
https://www.facebook.com/SCITexas/
https://twitter.com/sci_tx/
https://www.instagram.com/sci_tx/
About Southern Careers Institute
Southern Careers Institute was founded in 1960 in Austin, TX. Since opening its doors, SCI has expanded its facilities to include seven campuses located in Austin, Brownsville, Corpus Christi, Harlingen, Pharr, San Antonio (North Campus), and San Antonio (South Campus) plus virtual courses offered online. SCI has offered medical and business programs since 1992, and today, SCI offers a variety of programs in the fields of medical, pharmacy, business, technology and trades.
All career training programs at Southern Careers Institute are taught by knowledgeable instructors who care about each individual student's success. A supportive, interactive learning environment is maintained at all our campuses, which allows students to learn by doing. Each program focuses on the skills needed upon entering the workforce, so students are not focusing on things that will never be used in the real world.
Southern Careers Institute has also developed a laser focus on making our students more marketable with customized and employer tailored programs. We call our approach The SCI Edge, and it helps our students become very competitive in the job market.
For more information, contact:
Adrian De La Garza, Executive Director of Marketing & Analytics
Southern Careers Institute
512-437-7543
adrian.delagarza(at)scitexas(dot)edu
http://www.scitexas.edu/
SOURCE Southern Careers Institute