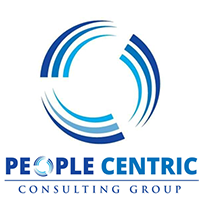 People Centric is interested in finding team members who "get it"—honest influencers and contributors who are client-focused and dedicated to propelling others forward.
Springfield, MO (PRWEB) November 04, 2016
A formal strategic planning consulting firm based in Springfield, Mo., People Centric, is planning to expand its team by hiring an additional experienced professional who will excel as a business consultant in a company with a rich organizational culture, a strong collaborative environment and a professional emphasis on understanding and implementing best business practices and communication.
The company's newest formal strategic planning expert will serve as the primary contact for a roster of clients and will "facilitate and implement formal strategic planning systems, services and methodologies while maximizing the impact and value for all stakeholders," according to the formal job description the company posted. Due to the client-focused nature of the job, People Centric Chief Innovation Officer Don Harkey emphasized the importance of finding someone who simply "gets it"; he noted the need for an honest influencer and team player who is personable and dedicated to propelling others forward.
"Naturally, a strong team member for us and for our clients will always be someone who identifies a people-person," said Harkey. He continued, "Each individual on our team can track conversations and actively listen to understand what is going on, as well as provide meaningful insight by connecting the dots to advance the conversation and address issues swiftly and effectively; anyone we add to our group will need to have those same innate skills."
Harkey also noted that all of People Centric's team members have a thorough understanding of business communication practices and degrees in business, organizational communication, finance, management or other related fields. Similarly, they possess key business management skills including presentation preparation and delivery, staff training, meeting facilitation and coordination of multiple project teams.
"At People Centric, our strategic planning consultants practice the approaches we recommend to our clients. That's one way we recognize the value of our own staff and stay accountable as consulting experts," said People Centric CEO Randy Mayes. He continued, "Anyone we add to our team will be held to the same standards of excellence both in and out of the office. There are a million ways to help a team grow and move forward, so the next individual we add to our team will be capable of that and more."
About People Centric
Founded in 2012, People Centric Consulting Group is headquartered in Springfield, Mo. and employs six full-time formal strategic planning experts. People Centric offers its strategic planning and consulting services to clients nationwide and emphasizes the importance of communication as the heart of every successful organization.
For more information about People Centric Consulting Group's services or to learn more about a career with the strategic planning firm, contact Diana Day at dianaday(at)peopleccg(dot)com or visit peopleccg.com.