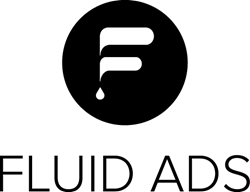 Aline Santos, Unilever's EVP global marketing, said: "We're delighted to name Fluid Ads as The Next Big Thing 2016. Innovation in marketing and advertising technology is key for our business and we take pride in discovering the hottest startups."
London, United Kingdom (PRWEB UK) 7 November 2016
Now in its fourth year, ad:tech's Next Big Thing is a hotspot for discovering the industry's top emerging tech talent. They teamed up with Unilever to find exciting marketing and advertising companies and out of 100's of entries, 15 start-ups were called on to pitch at ad:tech Performance & Innovation, we are delighted that the team at Fluid Ads wowed the panel of judges and won!
Paul Cruise, Sales Director and Daniel Cohen, Product Director amazed the audience by bravely attempting to break the record – in real-time – for the most number of ads created within five minutes and they impressed everyone by successfully delivering 480 stunning dynamic ads. That's more than 1 a second! The judges loved the high-engagement pitch, and could immediately see limitless applications for the Unilever brands, and unanimously declared Fluid Ads the winners! The Fluid Ads platform allows anyone to create beautiful high quality HTML5 multi-shape, cross-device ads in minutes using a dynamic structure and working with their unique ad creation platform. Within 5 minutes, Dan created a full dynamic campaign for Marmite, changing the messaging to suit different days of the week and times of the day and changing imagery to increase relevance. Take a look at the ads that won the event.
Ken Valledy, CEO at t2b (Tech2Brand) Limited, said "'I really feel that Fluid-Ads has huge potential and could be a game-changer in the advertising world, from both a creative and an operational prospective – definitely, one to watch."
George Dann, CEO at Fluid Ads, said "We have been enormously flattered by the progressive brands and Investors who have wanted to work with us in the last couple of months and now this from a brand like Unilever is absolutely fantastic!"
---
To find out more, please call our Head Office on +44 (0)207 493 9900. For Marketing, Investors, PR or General Enquires, please email us at enquiries(at)fluidads(dot)com. If you would like a demo of our product, please email sales(at)fluidads(dot)com.