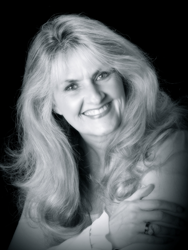 Power of influencing brain waves is keenly important to learn to help with depression, anxiety, stress, attention deficits, even invisioning positive outcomes such as in Sports Psychology or business success.
Rolling Hills Estates, CA (PRWEB) November 15, 2016
Dr. Carol Francis explores new brainwave technology (EEG equipment like Emotiv, Muse and Neurosky) and its use with depression, anxiety, attention deficient or with those eager to improve study skills, focus, concentration, stress-free living and sports performance using neurobiofeedback.
Dr. Carol Francis is leading a related research project at PVNET exploring how brainwaves are mapped and recorded and potentially used for security identifications.
The research group is exploring these technologies and creating related applications during 2016-2017.
PVNET is dedicated to STEM and STEAM programs and assists kids of all ages to explore a myriad of technological tools and skills. PVNET is located in the Rolling Hills Mall near elementary, middle and high schools in the Palos Verdes Peninsula area and serves students throughout the South Bay Beach Cities of Los Angeles.
Dr. Carol Francis can be reached through drcarolfrancis.com and the CEO of PVNET, Ted Vegvari at PVNET.com.