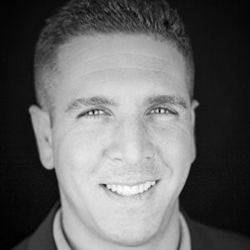 (PRWEB) November 08, 2016
Boston, MA: Phronesis Partners, a global Research & Consulting company, announced the appointment of Joe Hanson as its Director of Sales & Client Success. Joe is an award-winning client account manager with a strong background of supporting clients across a wide variety of research and consulting areas. Prior to Phronesis, Joe has worked with NeoGroup where he assisted clients achieve business objectives by leveraging global services and outsourcing. He also has a longstanding experience of helping business leaders optimize digital transformations. Earlier, while working with Brainshark, Joe provided a cloud-based software for creating, sharing and tracking online and mobile video presentations. He has also spent a few years at Forrester Research, where he worked to help new clients connect with the optimal analyst teams and research to support them in achieving IT as well as marketing and strategy effectiveness.
At Phronesis, Joe will return to his roots and assist new clients in connecting with the wealth of research support services Phronesis offers and help them "Simplify Growth".
Mr. Alok Tayal, Chairman of Board at Phronesis commented, "Joe is well known and highly respected figure in the industry. His strong knowledge base and experience combined with his best practices expertise in sales development will benefit our clients in long term."
About Phronesis Partners:
Phronesis Partners, one of the fastest growing research and consulting establishments globally, offers unique and actionable insights to deliver research & intelligence solutions for businesses. We take great pride in our solution-centric culture that drives client success by Simplifying Growth. At the heart of all our activities are bespoke project frameworks advanced by subject matter expertise, ensuring quality at source. A set of specialized databases, 24*7 work culture, highly qualified staff and management team weave together the right knowledge and resources to deliver business insights with direct strategic applicability.
For more information please write to info(at)phronesis-partners(dot)com