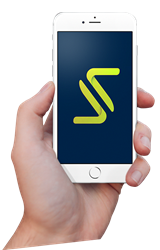 "...brokers must ensure that they are using every tool available to provide a modern, holistic service that meets the requirements of their customers throughout all aspects of the market" Jerry Dunscombe, The Legal and General Mortgage Club
London, Surrey (PRWEB UK) 8 November 2016
Shuttle has announced the latest feature for its onboarding platform: digital document signing backed by Adobe. For the first time brokers can use a single platform which allows their customers both to receive and sign legally binding forms, at the same time as returning personal identity or affordability documents.
Shuttle provides document management, e-signature and and customer progression in one SaaS platform which speeds up customer onboarding processes and saves seventy per cent on admin costs.
A recent survey at a Legal and General Mortgage Club conference revealed that 88% of Mortgage Brokers will need to invest in new or additional technology to remain competitive and more than 50% felt that lenders did not do enough to support them.
Shuttle CEO David Williams, an experienced property investor commented, 'As a portfolio investor, I was always frustrated by how slowly and poorly the brokers and lenders managed my documents; the final straw came in 2014 when my identity was stolen, which motivated me to provide a solution".
Williams' identity theft cost a property deal and six months of credit-report cleaning. Determined to bring the mortgage business upto date with modern technology, Williams joined the RBS led Entrepreneurial Spark accelerator. Here the Shuttle team work alongside customer experience experts, onboarding teams and technical strategists at RBS, NatWest, KPMG and EMC2 to bring secure, digital customer onboarding solutions to market.
The Shuttle team is attending the Finance Professional Show at Olympia on the 9th of November where they will be demonstrating this innovative feature.