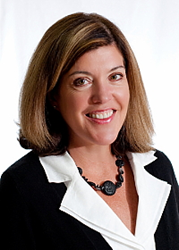 Avon, OH (PRWEB) November 07, 2016
Drs. Carolyn B. Crowell and Maria Ramirez are now accepting new patients for dental fillings using laser dentistry in Avon, OH, without requiring a referral. Dr. Crowell and her associates provide gentle pediatric dentistry treatment options including the BIOLASE WaterLase iPlus 2.0™ laser which replaces many of the sharp dental tools traditionally used to remove damaged tissue through cutting and scraping. The laser allows Drs. Crowell and Ramirez to precisely eliminate bacteria and disease, protecting healthy teeth and gums and accelerating the healing process.
While many people feel some anxiety about going to the dentist, some patients, especially young ones, experience severe fear of dental attention as a result of painful or alarming treatments experienced at a young age. Drs. Crowell and Ramirez consider providing minimally-invasive and comfortable treatment an essential part of offering effective pediatric dentistry. They are dedicated to considering every aspect of their patient's care in order to ensure they receive the treatment they need in a comfortable environment.
Drs. Crowell and Ramirez eliminate the need for drills, shots and incisions for certain procedures by using laser dentistry in Avon, OH. The BIOLASE WaterLase iPlus 2.0 laser combines a specific wavelength of light with a stream of water, cutting hard and soft tissue gently, there is usually often no need for anesthetic. This method preserves the parts of the tooth that are healthy, while sterilizing areas in the mouth where dental fillings are necessary. The filling material closely matches original tooth matter and the laser bonds the substance to the tooth without requiring further adhesives. Since the doctors do not typically need to numb the mouth, they can often treat affected teeth in different quadrants during a single visit, reducing the number of appointments necessary.
Parents in Avon, OH, who are interested in learning more about the benefits and applications of laser dentistry for children requiring dental fillings can find information on Dr. Crowell's website at http://www.drcrowell.com. Appointments can be made without a referral by calling (440) 934-0149.
About the Doctors
Dr. Carolyn B. Crowell, DMD & Associates is a dental practice offering pediatric dentistry and orthodontics to patients in Avon, Ohio. Dr. Carolyn B. Crowell is a pediatric dentist and a Diplomate of the American Board of Pediatric Dentistry as well as a Fellow of numerous organizations including the Academy of Pediatric Dentistry. Dr. Charissa McCune is an experienced orthodontist who is a member of the American Association of Orthodontics, among other prestigious dental organizations. Dr. Maria Ramirez is a pediatric dentist who specialized in Children's Dentistry at MetroHealth Medical Center Pediatric Dental Clinic in Cleveland. Drs. Crowell, McCune and Ramirez offer the latest in pediatric dentistry and orthodontics including laser dentistry in order to provide each patient experienced, comfortable and trusted care. To learn more about the doctors or the services they offer, visit their website at http://www.drcrowell.com or call (440) 934-0149 to schedule an appointment.