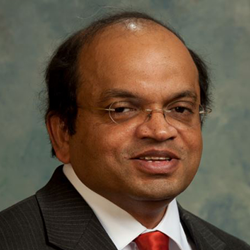 NEW YORK (PRWEB) November 07, 2016
HNTB Corporation recently issued two new white papers highlighting the Accelerated Bridge Construction method, where construction moves away from traffic and much of a new bridge is built off-site. Activities are performed concurrently, usually in a controlled environment, to quickly and efficiently design, procure, fabricate and erect replacement bridge systems.
Bala Sivakumar, PE, HNTB Fellow and director of special bridge projects, authored the papers and stated that ABC projects are completed or underway in 44 states, and ABC technologies are changing the way departments of transportation do business.
"Although the federal government strongly promotes use of accelerated bridge construction as a core technology and provides incentives for its use, many transportation agencies face implementation challenges that may be holding back more widespread adoption of ABC," said Sivakumar.
The first white paper — titled "Accelerated bridge construction overview: A solution for reducing user costs" — introduces the innovative bridge repair and replacement approach, explains the reasons for its widespread adoption and points to specific applications.
The second of the two white papers — "How to implement ABC: Helping bridge owners overcome major barriers to adoption" — offers insights and solutions to ABC's biggest barriers, based on industry best practices, and puts owners on a proven path to successful implementation.
HNTB is a leader and innovator in ABC. For more than a decade, HNTB has been instrumental in developing and promoting ABC delivery nationwide. The number of ABC projects has seen a significant increase in recent years, and HNTB has been there as a partner to its clients to help them achieve their goals.
About HNTB
HNTB Corporation is an employee-owned infrastructure firm serving public and private owners and contractors. With more than a century of service in the United States, HNTB understands the life cycle of infrastructure and addresses clients' most complex technical, financial and operational challenges. Professionals nationwide deliver a full range of infrastructure-related services, including award-winning planning, design, program management and construction management. For more information, visit http://www.hntb.com.