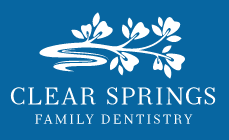 Kyle, TX (PRWEB) November 07, 2016
New patients with missing teeth are now invited to receive dental implants in Kyle, TX, from Dr. David McIntyre. Dr. McIntyre is a trusted dentist who prides himself in providing effective, cutting-edge dental treatments in a comfortable environment at his state-of-the-art practice. Patients who are interested in long-term tooth replacement procedures are welcome to meet with Dr. McIntyre and find out if they are candidates for dental implants.
Dr. McIntyre is a highly experienced dentist in the placement of dental implants in Kyle, TX, and has received implant placement training from the renowned Engel Institute. In addition to offering dental implant placement, he also offers implant restoration services in his office so patients can receive all of their dental needs in one office and with one doctor. Dental implants are a convenient alternative to dentures or bridges and are ideal for patients who want to have their teeth replaced with a tooth replacement option that looks and functions like natural teeth. Implants are secured directly into the jawbone, which means they do not need to be attached to the gums on a daily basis with paste, and they do not need to be removed for cleaning purposes, as dentures do. Patients who receive dental implants should care for them just like they would care for natural teeth, which includes flossing and brushing regularly, as well as receiving dental cleanings from a qualified dentist.
Patients who want to prevent the jaw bone degradation that accompanies tooth loss are encouraged to find out if they have sufficient jaw bone density for dental implants. When implants are placed in the jaw, they help to preserve the bone by stimulating bone growth each time pressure is placed on the implants while chewing. Natural tooth roots prevent jaw bone degradation in the same way.
Patients with missing teeth are invited to receive a consultation from Dr. McIntyre to find out if they are good candidates for dental implants in Kyle, TX. Appointments can be scheduled by calling 512-268-4011.
About the Doctor
Clear Springs Family Dentistry is a general dental practice offering personalized dental care to patients in Kyle, TX. Dr. David McIntyre is a dentist who values building relationships with each of his patients to truly understand their unique needs and help them reach the healthy smile they deserve. Dr. McIntyre offers a wide variety of services including dental implants, cosmetic dentistry, periodontal treatments, dental crowns and pediatric dentistry. To learn more about Dr. McIntyre or the services he offers, please visit http://www.clearspringsdentistry.com or call (512) 268-4011 to schedule an appointment.