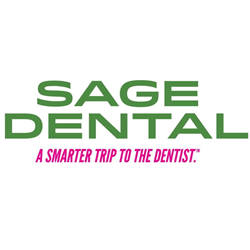 Boca Raton, Florida (PRWEB) November 09, 2016
Sage Dental, one of the leading providers of dental health services in Florida, announces a new location opening in The Loop, Kissimmee, Florida on December 5 2016. The goal of this new office is to provide local residents with the exceptional dental care Sage Dental is known for. This will be their 11th office in Central Florida.
The brand new, state-of-the-art location will be conveniently located at 1188 West Osceola Parkway, Kissimmee, FL 34741. Sage Dental of the Loop will be offering general & cosmetic dentistry. Orthodontics will be added later on. The new office will include modern patient care rooms, a private consultation room and the latest dental technology. In addition, Sage Dental of the Loop will be accepting most dental insurance plans and offering their VIP discount plan to uninsured patients.
Sage Dental of The Loop is now scheduling appointments and accepting new patients. Call 1-877-959-4988 or go to https://www.mysagedental.com/ to request an appointment
About Sage Dental
Founded in 1997 and having treated over 500,000 patients, Sage Dental is one of the leading providers of dental health services in Florida offering cosmetic, preventive, general, reconstructive, and specialty dentistry. With over 40 convenient locations throughout South Florida, the Treasure Coast and Central Florida, Sage Dental is equipped to serve all of your dental needs. Whether you are looking for a General Dentist or a Specialist such as an Orthodontist, Oral Surgeon, Endodontist, Periodontist or a Pediatric Dentist, Sage Dental does it all.
Like us on Facebook https://www.facebook.com/mysagedental/
Follow us on Instagram https://www.instagram.com/mysagedental/