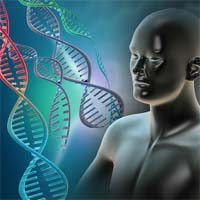 The most frequent genetic alteration was biallelic inactivation of the BAP1 gene...
Raleigh, NC (PRWEB) November 08, 2016
Scientists at the University of California have just released a new study on the gene mutations that may be at the heart of many cases of peritoneal mesothelioma. Surviving Mesothelioma has just posted an article on the new study. Click here to read it now.
Doctors sequenced 510 cancer-related genes in 13 peritoneal mesothelioma patients and found that one in particular occurred in 85 percent of people with peritoneal mesothelioma compared to just 20 to 30 percent in those with the pleural form of the disease.
"The most frequent genetic alteration was biallelic inactivation of the BAP1 gene, which occurred in 9/13 cases, with an additional two cases demonstrating monoallelic loss of BAP1," writes pathologist and researcher Dr. Nancy Joseph in a recent issue of Modern Pathology.
At least two other recurrent alterations in cancer genes in were also identified by the peritoneal mesothelioma study.
"Peritoneal mesothelioma is even more rare and poorly understood than pleural mesotheloima," observes Alex Strauss, Managing Editor of Surviving Mesothelioma. "This study is an important step toward understanding the underlying genetic anomalies that may give rise to the disease, which is a step toward developing more effective targeted treatments."
A detailed explanation of genomic sequencing and the findings of the new study of peritoneal mesothelioma can be found in Understanding the Underlying Causes of Peritoneal Mesothelioma, now available on the Surviving Mesothelioma website.
Joseph, NM, et al, "Genomic profiling of malignant peritoneal mesothelioma reveals recurrent alterations in epigenetic regulatory genes BAP1, SETD2, and DDX3X", November 4, 2016, Modern Pathology, http://www.nature.com/modpathol/journal/vaop/ncurrent/full/modpathol2016188a.html?cookies=accepted
For nearly ten years, Surviving Mesothelioma has brought readers the most important and ground-breaking news on the causes, diagnosis and treatment of mesothelioma. All Surviving Mesothelioma news is gathered and reported directly from the peer-reviewed medical literature. Written for patients and their loved ones, Surviving Mesothelioma news helps families make more informed decisions.