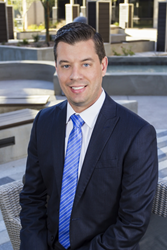 As rapidly changing and complex as today's marketplace is, in order to remain competitive businesses need IT solutions that are flexible, scalable, and secure
Phoenix, AZ (PRWEB) November 08, 2016
Spectrum Technology Solutions, a managed IT and cloud service provider and consulting firm, announced today that CRN®, a brand of The Channel Company, has named Spectrum Technology Solutions to its 2016 Next-Gen 250 list. The annual list recognizes standout IT solution providers who have successfully transformed their businesses to meet the demands of emerging technologies such as cloud computing, unified communications, virtualization, mobility, business analytics and business intelligence. These solution providers, all in business for fewer than 20 years, have adapted to an evolving marketplace with a notable penchant for bringing key technologies to their clients before they become mainstream.
"As rapidly changing and complex as today's marketplace is, in order to remain competitive businesses need IT solutions that are flexible, scalable, and secure. Spectrum's offer in the marketplace is to bridge the gap between business objectives and today's technological capabilities by providing cutting-edge, customized IT solutions to the business community", said Wayne Klug, President & CEO, Spectrum Technology Solutions. "We are honored to be listed on CRN's Next-Gen 250 this year as it demonstrates our commitment to deliver world-class service with innovation and excellence."
"The solution providers on our Next-Gen 250 list are ahead of the curve when it comes to working with emerging technologies and building successful practice areas around them," said Robert Faletra, CEO of The Channel Company. "These remarkably agile companies, both established enterprises and new ones, were among the first to architect innovative solutions to meet a brand new set of customer needs. We congratulate the honorees named to this exclusive list and look forward to seeing what other innovations they have in store."
A sampling of the Next-Gen 250 list will be featured in the December issue of CRN and online at http://www.crn.com/next-gen250 and through the CRN Tech News Tablet App for iPad and Windows 8.