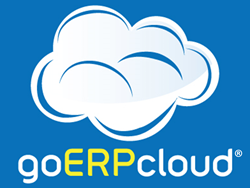 Putting Dynamics NAV 2017 into the hands of Dynamics Partners and Customers on a trial basis allows them to start planning upgrade strategies early and gives new customers the latest and greatest tools available in NAV
San Diego, California (PRWEB) November 08, 2016
Microsoft announced the release of its new version of Microsoft Dynamics NAV, made generally available October 27, with the latest functionality enhancements exclusive to Dynamics NAV 2017. The new enhancements are now available to try at no cost through the Dynamics NAV 2017 demo environment at goERPcloud, announced goERPcloud, today.
Microsoft Dynamics NAV 2017 offers new features to improve core NAV functionality, new capabilities to improve cloud based deployment, and more seamless integration to CRM, Office 365 and Power BI for added intelligence.
Dynamics 365 was recently launched by Microsoft as a fully cloud based business management platform product with "Dynamics 365 for Financials" based on Dynamics NAV. While Dynamics 365 for Financials offers some of NAV's functionality, a full version of Microsoft Dynamics NAV 2017 can be launched quickly in the cloud through RoseASP, a Dynamics Cloud Partner and the power behind goERPcloud.
"As the corporate IT landscape moves toward a cloud-first model, demand for the latest versions of software like Dynamics NAV has increased," said Jeffrey DeMaria, goERPcloud Product Manager. "One of goERPcloud's core goals is to enable Dynamics Customers and Partners to stay ahead of the curve by quickly delivering trials of all Microsoft Dynamics ERP new releases shortly after they are made available. Putting Dynamics NAV 2017 into the hands of Dynamics Partners and Customers on a trial basis allows them to start planning upgrade strategies early and gives new customers the latest and greatest tools available in NAV as they see the app for the first time."
Dynamics NAV 2017 adds improved search features for faster item lookups and improved project management through a new Jobs Setup Wizard, a new My Jobs list and an updated Project Management Role Center. The goERPcloud trial experience includes a full version of NAV 2017 that can be set up and ready to test drive in four simple steps with no credit card or commitment.
For more information on updates refer to the Microsoft Dynamics NAV 2017 Capabilities Guide.
About goERPcloud
goERPcloud is the first on-demand Microsoft Dynamics Cloud Marketplace that allows you to test drive different flavors of Microsoft Dynamics AX, GP, NAV and SL with preconfigured 3rd party ISV applications. goERPcloud boasts a robust ecosystem of Microsoft Dynamics Partners, helping businesses find the cloud-based software solutions that best fit their current and future business needs. Since 2000 RoseASP.com, the power behind goERPcloud, has provided hosted Microsoft Dynamics ERP and CRM applications to businesses around the world. For more information about goERPcloud, visit http://www.goERPcloud.com
About RoseASP
RoseASP is a full-services cloud provider for audit-ready Microsoft Dynamics AX, NAV, NAV, SL and CRM, offering flexible options from public, private and hybrid cloud environments including Azure Cloud. We specialize in FDA, SOX, and HIPAA (HITECH), enabling highly regulated businesses to leverage the power of cloud to manage the growing complexity of corporate IT requirements while maintaining governance, security and compliance. For more information about RoseASP, visit RoseASP.com
Contact: Jeffery DeMaria
(858) 794-9403
jeff(at)goerpcloud(dot)com