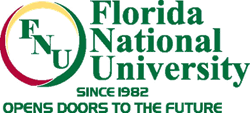 Hialeah, Florida (PRWEB) November 10, 2016
Florida National University is working in conjunction with the American Cancer Society, and Tobacco-Free Florida to sponsor the Great American Smokeout, a nationally celebrated event Thursday, November 17, from 9:00 am to 5:00 pm at Florida National University's main entrance hallway, 4425 W. Jose Regueiro (20th) Avenue, Hialeah, Florida 33012.
The goal of this event is to encourage tobacco users to use the day to quit smoking or make a plan to quit smoking. The event will educate smokers about the health benefits of a healthier life if they quit smoking. Florida National University will also provide more details about the quit services and how tobacco users may enroll.
Florida National University is hosting this free event to raise awareness about Tobacco-Free Florida's free and proven-effective resources available to Floridians to successfully quit. The "Quit Your Way" program provides users who are interested in quitting access to free tools, including a 2-Week Starter Kit of nicotine replacement patches, Text2Quit, email tips and a Quit Guide. They can choose as many items as they need or use them in addition to Tobacco Free Florida's phone, group and Web Quit services.
For more information about Quit Your Way, please visit http://www.tobaccofreeflorida.com/quityourway.
CONTACT:
Jose A. Lammoglia
305-821-3333 Ext. 1055
jlammoglia(at)fnu(dot)edu
Olga Connor
786-336-1276
Olga.Connor(at)flhealth(dot)gov
###