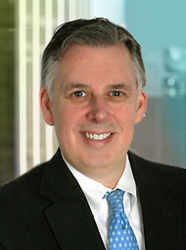 HPTY has an established reputation as a national litigation powerhouse. I could not be more excited to work alongside the preeminent toxic tort attorneys in the United States
San Francisco, California (PRWEB) November 15, 2016
Hawkins Parnell Thackston & Young LLP (HPTY), a national litigation firm, is pleased to announce that Thomas W. Burch III has joined the San Francisco office as a partner.
"We are thrilled to add another first-chair trial lawyer to our national toxic tort and environmental group," said Ronald G. Polly, Jr. managing partner of HPTY. "Tom brings a wealth of experience that strengthens our deep stable of trial lawyers."
Burch brings more than 30 years of experience as a trial lawyer and litigator defending corporations and individuals in complex litigation involving product liability, toxic tort, environmental, and commercial disputes. He has been trial counsel in numerous toxic tort cases as well as cases involving commercial issues, including antitrust, breach of contract and general negligence.
"HPTY has an established reputation as a national litigation powerhouse," Burch said. "I could not be more excited to work alongside the preeminent toxic tort attorneys in the United States."
Prior to joining HPTY, Burch was partner-in-charge of DeHay & Elliston's office in Houston, Texas and he relocated to California in 2008 to open and manage the firm's office in Oakland, California. He continues to be licensed to practice law in both California and Texas.
Burch received his undergraduate degree from the University of Houston in 1980 and his law degree from South Texas College of Law in Houston in 1984.
About Hawkins Parnell Thackston & Young LLP
Over the last half century, HPTY has grown to include more than 150 lawyers in 9 offices located in Atlanta, Austin, Charleston, Dallas, Los Angeles, Napa, New York, St. Louis and San Francisco. HPTY represents some of America's largest corporations, small local businesses and individual clients in high-risk litigation and business disputes across the country.