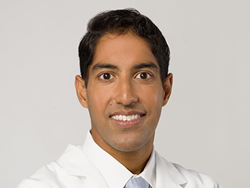 Naples, FL (PRWEB) November 10, 2016
Anurag Agarwal, MD, FACS recently received the Maintaining Excellence in ABFPRS Certification Award. Presented at the American Academy of Facial Plastic and Reconstructive Surgery national meeting in October, this prestigious award is reserved for surgeons with exemplary scores on their Maintenance of Certification (MOC) examination. Dr. Agarwal earned the highest combined score on both the oral and written portions of the 2016 exam.
Since 2001, board certified surgeons must participate in the MOC process every ten years in order to recertify with the American Board of Facial Plastic and Reconstructive Surgery (ABFPRS). The rigorous ABFPRS exam endorses the four basic principles set forth by the American Board of Medical Specialties (ABMS), including an evaluation of professional standing, evidence of lifelong learning, demonstration of cognitive expertise, and an in-depth assessment of practice performance.
The ABFPRS administers its written and oral MOC examination to diplomates every June. This summer, 42 board certified facial plastic surgeons took the MOC examination. Out of the MOC participants, Dr. Agarwal earned the highest combined score, thus earning the ABFPRS meeting's 5th annual Maintaining Excellence Award.
The evaluation and recertification process is very important component in maintaining public trust. Dr. Agarwal explains, "The public has very high expectations of surgeons certified by the ABFPRS, both in terms of skill set and integrity. The MOC process helps patients ensure that their ABFPRS certified surgeon has demonstrated the requisite knowledge on a regular basis to meet the rigorous standards set forth by the ABFPRS." He continues, "ABFPRS board certification is the credential that gives us our niche in medicine."
Dr. Agarwal has been with the Aesthetic Surgery Center in Naples, Florida since 2005. Today he is the practice owner and medical director. Dr. Agarwal is double-certified by the American Board of Facial Plastic and Reconstructive Surgery and by the American Board of Otolaryngology. Active with community outreach and volunteering, Dr. Agarwal routinely works with organizations like Habitat for Humanity and the Domestic Violence Task Force with the Shelter for Abused Women and Children. Dr. Agarwal serves on the ABFPRS Written Examination Review and New Generation Committees.
To find our more information on Dr. Anurag Agarwal or the Aesthetic Surgery Center, contact his office at 239.594.9100. New patient consultations can be made at either the Naples or Marco Island locations. Additional details on the American Board of Facial Plastic and Reconstructive Surgery, or the annual MOC exam, can be found on the ABFPRS website.
Aesthetic Surgery Center
1175 Creekside Parkway, Suite 100
Naples, Florida 34108
239.594.9100
http://www.aestheticsurgerycenter.com