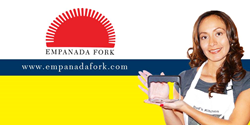 ENGLEWOOD, NJ (PRWEB) November 10, 2016
Modiani Kitchens, the Englewood, NJ based kitchen design cabinet company, is set to host an event for YWCA Bergen County on Thursday, November 17 at 6:30 pm. The event will be held in Modiani's Englewood showroom.
The event, which is titled WEN is NOW: Start Up Your Own Business, is part of YWCA's women's empowerment network (WEN is Now). The event will focus on transforming an idea into a profitable business and will feature special guest Hipatia "Patty" Lopez, also known as the Empanada Lady. Lopez will tell the story of her journey.
The event will also feature a preview of YWCA and WEN is Now's new Start Up program. Attendees to the event will be offered an early sign-up opportunity for the Start Up Program.
Refreshments, including mocktails, will be served. Tickets are $20 for WEN is Now members and $30 for non-members. Tickets may be purchased at http://ywca-nov-wen16.eventbrite.com
WEN is Now is a YWCA initiative designed to provide women with ongoing support, inspiration, and opportunities to connect, share, learn, and lead as they travel their personal and professional paths. Modiani Kitchens is a kitchen design company based in Englewood, NJ, specializing in traditional kitchen design as well as modern European kitchen design.
Modiani Kitchens is located at 146 South Dean Street, Englewood, NJ 07631.