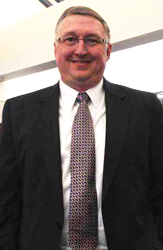 By achieving the Gold Competency, we have enabled our clients the ability to take advantage of this emerging technology while reducing the risks associated with adoption.
Atlanta, GA (PRWEB) November 10, 2016
Corus360, a technology company that strives to empower clients through people, technology, and resilience, today announced that it has attained a Microsoft Gold Cloud Productivity competency for its continued commitment to deliver Microsoft Office 365 and Microsoft Azure cloud solutions to its clients. The achievement demonstrates Corus360's ability and commitment to meet Microsoft Corp. customers' evolving needs in today's mobile-first, cloud-first world.
To earn Microsoft Gold status, partners must successfully complete exams (resulting in Microsoft Certified Professionals) to prove their level of technology expertise, and then designate these certified professionals to one Microsoft competency, ensuring a certain level of staffing capacity. They also must submit customer references that demonstrate successful projects, meet a performance (revenue and or consumption/usage) commitment (for most gold competencies), and pass technology and/or sales assessments.
Corus360 has implemented numerous effective Office 365 and Azure cloud solutions, and this Gold Competency is proof that those deployments have proved valuable to Corus360's clients. This recent progression is being driven by Corus360's strong Microsoft consulting arm. Beyond simply handing over the keys to customers once an installation is complete, Corus360 works to ensure that their Office 365 and Azure cloud deployments are both functional and secure, a quality that has not gone unnoticed.
"By attaining the Microsoft Gold competency in Cloud Productivity, our customers can be assured that our consultants are delivering fully compliant and supportable Microsoft solutions," stated Michael Chapman, principal Cloud Solutions architect at Corus360. "This level of assurance is what our customers need as they seek to leverage cloud technologies to become more competitive. By achieving the Gold Competency, we have enabled our clients the ability to take advantage of this emerging technology while reducing the risks associated with adoption. The combination of Microsoft's leading cloud platforms and our consultants' knowledge of integration gives our customers a competitive edge."
Mark Wall, Microsoft Solutions architect at Corus360 said, "We're pleased to see Corus360 gain Microsoft Gold Competency in Microsoft Cloud Productivity. It shows that what we've been doing with Azure and Office 365 is benefitting our customers in visible ways, helping them to make their businesses more efficient and effective."
Gavriella Schuster, corporate vice president, Worldwide Partner Group at Microsoft Corp. said, "By achieving a Gold competency, partners have demonstrated the highest, most consistent capability and commitment to the latest Microsoft technology. These partners have a deep expertise that puts them in the top of our partner ecosystem, and their proficiency will help customers drive innovative solutions."
The Cloud Productivity competency recognizes partners who are selling and deploying Office cloud and hybrid solutions to enterprise customers. As a Gold Cloud Productivity competency holder, Corus360 is eligible for Signature Cloud Support, incentives, and prioritized Microsoft Pinpoint directory placement.
The Microsoft Partner Network helps partners strengthen their capabilities to showcase leadership in the marketplace on the latest technology, to better serve customers and to easily connect with one of the most active, diverse networks in the world.
About Corus360
Corus360 is a technology-oriented consulting and solutions company that empowers clients to build, transform, and transition their environments to achieve desired outcomes. Whether that means providing clients with the right people, the ideal technology, or seamless resilience, Corus360 leverages a client-centric framework to consistently exceed expectations. To learn more, visit http://www.corus360.com.