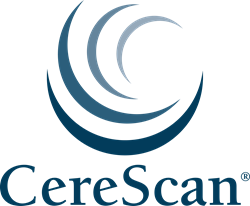 "Veterans risk their lives to protect our country and we need to be there for them when they return home by providing our wounded warriors with the care they deserve" said John Kelley, CEO and Chairman of CereScan.
Denver, Colorado (PRWEB) November 10, 2016
In honor of Veteran's Day, starting November 11 and continuing for the remainder of 2016, CereScan will offer free qEEG (Quantitative Electroencephalography) brain mapping – a $900 value — with every two-scan qSPECT appointment at its metro Denver location. The company will also provide free consultations to military service members and their families concerned about lingering symptoms from past head injuries or other brain conditions.
CereScan is the nation's leader in providing statistically measured brain diagnostics. The Denver-based company is proud to assist veterans and service members struggling with Traumatic Brain Injury (TBI) and Post-Traumatic Stress Disorder (PTSD) with this discounted brain diagnostic package*, eligible for military patients and their families.
"Veterans risk their lives to protect our country and we need to be there for them when they return home by providing our wounded warriors with the care they deserve" said John Kelley, CEO and Chairman of CereScan. "Finding an answer for the women and men fighting these invisible war wounds should be a priority every day of the year."
The Department of Defense and the Defense and Veteran's Brain Injury Center estimates that 22 percent of all combat casualties from the Iraq and Afghanistan conflicts are brain injuries and 60 percent to 80 percent of soldiers who have other blast injuries may also have TBI. Additionally, one in three soldiers with TBI are also diagnosed with Depression or PTSD, according to 2008 Tanielian & Jaycox research.
Traumatic brain injuries can affect the functionality of the brain and many times lead to psychological issues such as nervousness, irritability, depression and mood swings. Due to the variety of symptoms that can result from a TBI, the condition is commonly misdiagnosed.
That's where CereScan can make all the difference. CereScan's qSPECT imaging technology goes beyond traditional diagnostic tools and reviews cerebral blood flow and cellular processes that help accurately diagnose TBI, helping physicians and patients create an effective treatment plan.
"There is still such a stigma in the U.S. that if you're not emotionally stable, then there's something really wrong with you and people don't want that stigma. However, if you have Post Traumatic Stress or Traumatic Brain Injury then you feel emotionally unstable," said Gale Pollock, Ret. Major General and CereScan Scientific Medical Advisory Board Member. "With CereScan's qSPECT analysis, veterans can see what's going on inside their brains in order to better understand the vascular strength of the different brain segments. Which can then help them begin a targeted treatment plan designed for their specific needs."
In April 2016, CereScan and its wholly-owned subsidiary, Molecular Imaging of Colorado, began accepting TRICARE, the health insurance provider of the United States Department of Defense Military Health System. The insurance provides healthcare benefits, including reimbursements for functional brain imaging, to active-duty military members, retirees, and their families.
QEEG brain mapping is the latest diagnostic service to be offered by CereScan. In conjunction with the company's qSPECT functional brain imaging, the two procedures provide a comprehensive look into how the brain is functioning. While SPECT imaging measures perfusion patterns (blood flow) and pinpoints problem areas below the cortex, qEEG measures cortical electrical activity by measuring brainwaves.
*CereScan's discounted brain diagnostic package is only available to military service members and their immediate family members through 2016. The package includes one free consultation and one free qEEG brain mapping with every two SPECT scans. The two scans are comprised of a baseline scan (resting) and concentration scan. The package is subject to scheduling restrictions. The discount is only available at CereScan's metro Denver facility, which is located at 991 Southpark Drive, Suite 200, Littleton, Colorado, 80120.
About CereScan®
CereScan combines state-of-the-art qSPECT, qEEG and PET/CT brain imaging technologies with a patient centered model of care to provide the highest level of neurodiagnostics anywhere. Using quantitative functional brain imaging, advanced imaging software, and an extensive library of clinical data, the CereScan medical team provides physicians with unmatched objective diagnostic information. CereScan helps patients and their physicians better understand the neurological basis of their conditions. In a variety of legal settings, CereScan provides unbiased evidence to attorneys and their clients regarding traumatic and toxic brain injuries. For researchers, CereScan provides independent pre- and post-treatment measures of organic changes in the brain along with measures of symptoms related to the brain disorder of interest. For more information, please call (866) 722-4806 or visit http://www.CereScan.com. Connect with CereScan on Twitter @CereScan and on Facebook at Facebook.com/CereScan.