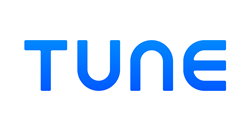 New Delhi (PRWEB) November 10, 2016
TUNE (http://www.tune.com), the leader in mobile marketing technology, today announced the launch of its first corporate office in India in New Delhi/NCR to accelerate its rapidly growing base of customers and partners in the region. TUNE's efforts in India are led by Ashwiny Thapliyal, Regional Head of Sales for India & Southeast Asia, who brings extensive industry experience from leading mobile and digital advertising companies, InMobi and Komli.
As the fourth largest market for TUNE by revenue, India is critical to TUNE's business and growth in the Asia Pacific region and a strategic hub for business in Southeast Asia. The newest office location in India is TUNE's third office in the APAC region, taking the total number of TUNE's locations worldwide to nine including Seattle, San Francisco, New York City, Tel Aviv, London, Seoul, Tokyo and Berlin. The company has put together a strong team of sales, marketing and business experts to carry out its business strategy and operations in India.
Commenting on the launch of the company's first office in India, Peter Hamilton, CEO of TUNE, said, "I'm elated for the opening of our new office in Delhi. Not only is this an exciting and vibrant city, but India is one of the fastest growing regions for us — accounting for nearly 10% of TUNE's overall revenue. Over the past six years, we have worked closely with some of the region's top marketers and ad networks to help solve their daily challenges by delivering the best technology possible. While the launch of this office brings the promise of even more opportunity for TUNE to serve the unique needs of the Indian market, we also believe we'll be able to attract the highest quality local talent to our team so that we can extend the expertise and care we're known for."
Recording a fast-paced growth, TUNE's revenue in India increased 144% in 2015, while the number of clients rose 80% in the last year. TUNE's expanded involvement in India supports the company's rapidly growing base of clients and partners in the Indian market, which includes Flipkart, OLX, Amazon India, MakeMyTrip, eBay India, Tyroo, vCommission and hundreds more.
Ashwiny Thapliyal, Regional Head of Sales India & Southeast Asia, remarked, "We have witnessed more than a 38% increase in our business partnerships in India over the last 12 months. Our impressive growth numbers have further solidified TUNE's leadership position as the preferred partner for marketers and ad networks in India. We are committed to further understanding the nuances of the Indian market, while providing local assistance to existing clients and prospects."
About TUNE
TUNE is the leading enterprise SaaS for marketers and their partners to measure results on mobile. Supporting more than 25 percent of the top 100 highest-grossing apps in iTunes and Google Play today, TUNE brings together measurement and attribution across paid, owned, and earned media into one TUNE​® ​Marketing Console. TUNE's HasOffers product (http://www.hasoffers.com) is the industry's leading performance marketing platform, enabling thousands of businesses around the world to track and manage their own publisher and affiliate relationships.
Headquartered in Seattle, Washington with over 350 employees in nine offices worldwide, TUNE is the most widely adopted solution to measure mobile marketing performance and is trusted by brands such as Flipkart, Expedia, Sephora and more.
For more information, visit http://www.tune.com.