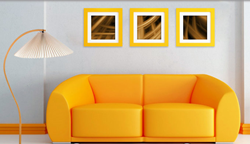 The relaunch of the EZmod website is a huge step to the next level.
Baldwin Park, CA (PRWEB) November 10, 2016
Along with new vendor collaborations like Anji Mountain and Diamond Sofa coming soon to the EZmod Furniture website, the modern furniture company has a few other tricks up its sleeve. Expected in early December, EZmod Furniture will launch an entirely new website for customers to enjoy. Another thing customers will enjoy is the Veterans Day Sale that EZmod will be holding sitewide.
The relaunch of the EZ website not only has customers giddy, it has gotten the employees at EZ headquarters excited as well. "The relaunch of the EZmod website is a huge step to the next level. There are big plans in the works and the enhanced, new site is part of a bigger plan," explained Gloria Ortega, Operations Manager.
The new features of the EZmod website include a new, fresh look including an edgier background and state of the art menus that allow customers to hover over for quick reference information. The site will also feature a Show off Your Design section of the website as well as an Interior Designer Discount Program section where a few highlighted designers will be featured with a company logo and a snippet of why they love the program.
It is that time of year again where EZmod Furniture launches the annual Veterans Day Sale. From November 10th 2016 to November 13th 2016, customers will enjoy $20 off the entire order sitewide. The Veterans Day Promotion can be used towards all accent chairs, counter and bar stools, tables and lounge chairs. All customers need to do is enter promo code VETNOV16 at checkout. As always, EZmod offers free shipping for all purchases on top of all the great savings.
From modern designs to mid century to contemporary, EZmod Furniture has what you are looking for. Ezmod Furniture is an online modern furniture company specializing in beautiful, premium furniture and interior décor. EZmod Marketing Specialist Angelique Valdez is happy to answer any questions you may have. For more about these featured chairs and all other inquiries, please call 866-630-6161 extension 113 for more information.