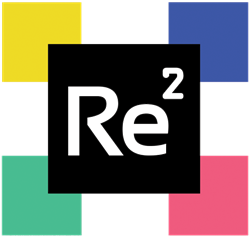 Everything in our IV solutions and IM shots are things your body needs.
Las Vegas, Nevada (PRWEB) November 17, 2016
ReSquared Medical has partnered locally to pursue new onsite medical care in support of employee and event participant healthcare.
NEW CLINIC AIMS TO EXPAND PREVENTATIVE MEDICINE SERVICES IN LAS VEGAS
Las Vegas is a landscape ripe with casinos, conference centers, and outlet malls, so it's no surprise that Sin City hosts 6 million visitors annually—nearly triple the population of the Las Vegas metropolitan area. But the rich foods, 125-degree heat, and abundance of vices can leave visitors feeling under the weather or downright sick.
During her time as a paramedic in the area, local Las Vegan Jennabea Sturman quickly realized a large number of patients being transported to the hospital didn't really need emergency medical care. But a city like Las Vegas has minimal intermediary care options for those visiting the area, which left many tourists calling 911 for their ailments and ending up in the ER with the truly sick patients. Increasingly this has left a strain both on the local economy and on the visitors' experience in Vegas.
Enter ReSquared Medical. The vision of two doctors and two paramedics (Sturman included) with more than 25 years of experience combined, ReSquared has a goal to "provide personalized total body health and wellness services at the request and convenience of [their] clients." Since July, ReSquared has toured Las Vegas bringing alternative medicine straight to the thousands of visitors in the area on any given day.
"We wanted to make sure people weren't wasting their time and money," Sturman explained.
ReSquared is both a local storefront and mobile service that's changing the medical scene in the Vegas Metropolitan Area. That means anyone can either make an appointment at ReSquared—located less than 10 miles from the Las Vegas strip—for a quick infusion in under an hour, or book ReSquared to come to an upcoming event.
This last Fall, partners like Under Armour, 33 Group, Zappos, and BMW Motorcycles benefited from ReSquared's Onsite Concierge Services by providing their event participants and employees access to IV Hydration Infusions and IM Injections, which boost recovery times after events and busy schedules while reducing the effects of exhaustion and common colds. ReSquared also recently secured an exclusive partnership with Cosmopolitan Hotel and Casino, as the only approved vendor to offer services outside the hotel.
While IV therapy isn't a new addition to the medical scene in Las Vegas, ReSquared Medical's focus on preventative medicine, onsite care, and wellness as opposed to hangover treatment is what makes their vision truly innovative within the industry.
NOT JUST FOR HANGOVERS ANYMORE
ReSquared owners believe there is actually a much larger demand for wellness and recovery outside of the traditional "hangover cure" model. Recently showcasing at one of their first events, the WSOP Las Vegas, one attendee shared a 5-star review on the company's Yelp page after receiving a ReHydrate IV Infusion:
"Dave came over to our house the day my husband went to play the main event at WSOP. It was my 2nd time using IV therapy and my husbands first. Dave was helpful and professional. The whole experience was relaxing and cozy in our own living room."
~ Tzigane O.
For years IV therapy has been synonymous with hangovers. A quick fix for all those partiers who wake up dehydrated and lethargic, IV treatment has long been the quick miracle cure to resurrect those unwilling to waste hours of their day nursing a hangover. ReSquared's popular Recover IV Infusion does just this by offering relief for those who experience the effects of hangovers and overindulgence
But party scene aside, IV therapy is experiencing a new form of growth from different interest areas, and for good reason.
The IV treatment isn't limited to just a bag of hydrating fluid, but also includes vitamins, minerals, and antioxidants. "Everything in our IV solutions and IM shots are things your body needs," Sturman explained.
So for business professionals visiting the Las Vegas area who are suffering from jet lag, exposure to germs while traveling, and just plain exhaustion, a ReCharge IV Infusion can help ensure no time is wasted being sick instead of attending that important work meeting.
Of course, IV therapy will always be a great treatment for a hangover. But rather than focus on reactive medicine, medical professionals like those at ReSquared urge Las Vegas visitors to consider using IV treatment to prevent tomorrow's hangover instead.
ATHLETES AND HEALTH-MINDED INDIVIDUALS USE IV THERAPY IN ROUTINE HEALTH REGIMEN
For health-minded individuals interested in getting fit and staying healthy, IV therapy can both rehydrate and also rebuild the body.
Even after just a few months, ReSquared Medical became known for their visits to local gyms, sporting events, and conferences, where they provide beneficiaries with vital vitamins, stimulants, and rehydration services. Whether in IV form, or through an injection, IV therapy is proving to be a revolutionary way to get needed electrolytes into the body and maintain a healthy pH balance.
Owner, Dion N. at Big Cat's Boxing Gym had this to say after ReSquared treated his athletes with ReHydrate IV Infusions and ReFocus IM Shots:
"Professional beyond belief kind nice respectful educated!!!!! We had a Class A event with 25 world champion boxers and 40 every day hard working people and they treated everyone the same - listened, helped, informed and most importantly never turned anyone away!!!! God bless this company!!!"
Within the Las Vegas fitness community, ReSquared is quickly becoming a go-to staple for preventative and recovery services—just ask local fitness celebrity Jay Cutler, 4-time Mr. Olympia and bodybuilder (but not to be confused with the quarterback for the Chicago Bears). With the abundance of Vegas-area athletic clubs focused on bodybuilding, strength training, and boxing, the use of IV hydration products like are there to support athletic performance and recovery.
And it's not just the hard-core athletes who can benefit from the use of IV injections. Health-minded individuals who want to ensure proper hydration, feel themselves getting sick, or are dreading some upcoming germ-filled activities are also great users of IV therapy. ReSquared even offers an anti-aging and detox IM, which they call ReNew, for those who need an anti-oxidant boost.
The company estimates that it won't be long before larger athletic organizations and sporting event companies find ways to offer IV treatment to clients, competitors, and spectators alike.
CONCIERGE HEALTH CARE TO CHANGE THE INDUSTRY
The most innovative thing about IV therapy? No matter the symptom or end goal, there's something for everyone with IV treatment—and it's not a one-size-fits-all sort of medical practice. Co-founder Jennabea Sturman explained, "Over time traditional medicine has become very impersonal. I fell in love instead with the concierge medical setting and its personal touch."
Most popular right now is ReSquared's Athletic & Competitive Events Concierge Package. However, the company is quickly expanding their mobile concierge services to other industry areas like business conferences and conventions, as recently showcased by providing IV services to members of the Marquee and Lavo Entertainment Group, along with parties and festivals like First Friday.
OPPORTUNITIES FOR ATHLETES AND BUSINESS OWNERS IN LAS VEGAS
ReSquared Medical is currently accepting partnership applications for business owners, athletes, and anyone who is interested in providing wellness to their employees or event participants.
For partnership information, or general questions, please direct questions to owners Jennabea Sturman or Dave Steed at info(at)resquaredmedical(dot)com