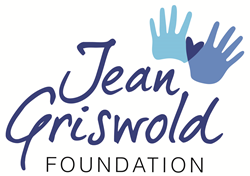 My mother and our family are honored that the company wants to recognize mom's vision and the compassion for those in need was always at the core of the company from its inception
Plymouth Meeting, PA (PRWEB) November 15, 2016
The Griswold Cares Foundation announced today that it has been renamed the Jean Griswold Foundation in honor of Jean Griswold, who founded Griswold Home Care in 1982.
The Jean Griswold Foundation, established as the Griswold Cares Foundation in 2010, provides grants to select nonprofit organizations to build, strengthen, and sustain programs that enhance the quality of life for low-income elderly and adults with disabilities who choose to "age in place".
"We have chosen to rename the Foundation after Jean Griswold, our Founder, because it is carrying on the vision of when she originally started the company. The goal was always to help people (clients and caregivers) first", said Penny Kardon, Executive Director, Jean Griswold Foundation.
"My mother and our family are honored that the company wants to recognize mom's vision and the compassion for those in need was always at the core of the company from its inception", said Kent Griswold, Jean Griswold's son.
About Griswold Home Care
In the 1980s, professional overnight care wasn't commonplace yet. Older or disabled people were often on their own through the night until a family member or hired help visited in the morning. Diagnosed with Multiple Sclerosis in 1969, Jean Griswold understood that assistance must not compromise independence. Her own experience gave her a sense of empathy for individuals needing home health support, and opened her eyes to an opportunity to make a difference. Jean created a system to organize volunteers to stay with members of her community. That system became the seed of her life's work.
Soon to be celebrating its 35th anniversary, Griswold Home Care is recognized as one of the oldest in-home care registries and one of the first home care companies to find caregivers who could provide 24-hour care. Today, more than 130 Griswold Home Care locations spread Jean's sense of empathy for seniors & the elderly throughout the United States. Jean Griswold has received regional and national awards for her outstanding service and achievements in the field of home care for elders. For more information visit http://www.GriswoldHomeCare.com, or call 1-215-402-0200.
About the Jean Griswold Foundation
The Jean Griswold Foundation is a private charity established by Griswold Home Care to further the company's belief that care for the elderly and disabled should be available to all. The Foundation was created in 2010 to further the company's collective mission and values and to give back to the communities that they serve. The Foundation is a recognized 501c (3) private foundation. For more information, please visit http://www.Griswoldcares.org. or call 267-930-7347