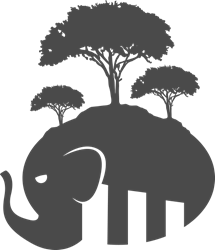 For the second year in a row, Underground Elephant will be partnering with three different nonprofits to donate both time and goods to the cause through December.
San Diego, California (PRWEB) November 11, 2016
San Diego marketing technology company Underground Elephant is supporting a number of local organizations this holiday season in efforts to aid the growing homelessness problems in the city. San Diego is ranked fourth among cities with the highest homeless populations, ahead of both Washington D.C. and San Francisco. Specifically, the company is looking to help the East Village area, which is where UE has established its new headquarters and is one of the areas most affected by the issue. "Homelessness in San Diego is a growing crisis and our new East Village location has made us more aware of the issue than before, says Underground Elephant CEO Jason Kulpa. "We feel convicted to stand up and help those less fortunate than us." According to the Downtown San Diego Partnership, homelessness in East Village alone increased 80% between 2015 and 2016. For the second year in a row, Underground Elephant will be partnering with three different nonprofits to donate both time and goods to the cause through December.
To kick off the season, Underground Elephant has partnered with the Downtown San Diego Partnership's (DSDP) 'Make Change Count' initiative in its efforts to raise funds for homelessness and spread awareness about the issue in the community. From late October through the holidays, the DSDP places 24 red parking meters in various locations throughout downtown to collect both change as well as credit card donations. The money raised goes towards the purchase of hygiene kits and job interview necessities, and also provides funds for the Family Reunification Program. This specific portion of the DSDP's program helps to reconnect homeless individuals with their families by offering family outreach and transportation fares so they can return home. Since it's launch in 2011, the Family Reunification Program and has helped to reunite 1,000 individuals with their families. This year, one of the Make Change Count meters has been placed in front of UE's office to gather donations and spark a discussion about homelessness in East Village.
Underground Elephant will also be hosting a month-long food drive challenge with Feeding San Diego, in hopes of filling the non-profit's pantry with this season's most needed items. Canned chicken, peanut butter, and dried fruits top the request lists this year, and employees are challenged to beat last year's donation record of 2,000 pounds of food. The company wants to deliver at least 2,500 pounds of canned goods this year during its annual volunteer day at the Feeding America headquarters.
In addition to these two initiatives, Underground Elephant will once again be partnering for the third year in a row with the Monarch School, a local organization providing education for children impacted by homelessness. The company has been paired with a fourth grade classroom, and employees will have the opportunity to fulfill the students' holiday wis hlists. The program culminates in a holiday party at the Monarch School, where employees hand out the individually wrapped gifts.
About Underground Elephant
Headquartered in Downtown San Diego, Underground Elephant is an award-winning marketing technology company that develops programmatic advertising platforms in order to bring transparency and efficiency to the buying and selling of structured lead generation media. The company's robust portfolio of enterprise-grade tech solutions enhances the connection between enterprises and their prospective clients by delivering highly efficient pathways to organic sales conversations. Learn more at http://undergroundelephant.com/.
About Downtown San Diego Partnership
The Downtown San Diego partnership is a non-profit organization that advocates for the growth and wellness of its 350-plus members. The organization implements a variety of programs to help improve the downtown city's atmosphere and economy, and serves as a resource for the area's neighborhoods and businesses. To learn more, visit the Downtown San Diego Partnership's website.
About Feeding San Diego
A chapter of the national Feeding America organization, Feeding San Diego is dedicated to relieving hunger in the San Diego community. Their programs seek to both feed the hungry as well as provide nutritional education. Through Feeding San Diego's network of partners and volunteers, the organization feeds over 60,000 local residents each week. Visit their website here for more information.
About Monarch School
Founded in 1987, the Monarch School has worked for thirty years to educate the homeless youth population in San Diego. The public school serves K-12 students, and can host up to 350 students at a time. To find out more about the organization and its efforts, visit the Monarch School website.