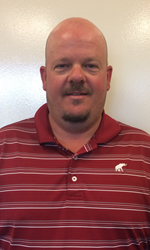 Plainfield, IL. (PRWEB) November 24, 2016
Spring-Green Lawn Care is proud to announce its newest franchise owner, Patrick Rentz, of Rentz Landscape Management LLC in Huntsville, Alabama.
An entrepreneur from the age of 12, Patrick began mowing lawns on his own, later creating a lawn care business with a friend, where they were responsible for mowing more than 30 yards. "I was 15 and he was 16 when we started working together. After college, we went into business officially. My friend decided to go back to grad school, and I took the business. Twenty-four years later, I am still continuing steady growth," Patrick said. He also has spent time as a golf course superintendent, so his green industry experience covers a wide area of knowledge.
"My company Rentz Landscape Management LLC started in 1993 as Lawnpro Inc," Patrick explained. "I re-incorporated under my last name in 2002 and became more of a commercial landscape service provider." With the name change came a shift to maintaining more large area properties. Patrick is proud to have become the leading landscape company in the multi-family industry for his area. "I currently employ up to 30 people in the peak season and about 19 people year-round. We offer all landscape services including maintenance, installation, design, irrigation, weed control and fertilizer, drainage, synthetic turf/putting green installation, hardscape and water features."
Patrick welcomes not only the family feel that Spring-Green offers franchise owners, but also the level of experience, knowledge and honesty they provide. "I was interested in Spring-Green in the beginning because of the marketing system and just the day-to-day operations side of things—it is going to save us a great deal of time and money. I also like the predictability of the business and the recurring revenue business model." What helped Patrick make the final decision to join was the people he would be working with at Spring-Green. "I was very surprised after we did our discovery day to find that everyone in the company is top-notch and down to earth," he recalled. "It was also interesting to find that lots of people have been working for the company for many years. It's a real family atmosphere."
"Patrick comes from a long line of entrepreneurs, and there is no other company in the area that has his experience or knowledge," explained James Young, president of Spring-Green. "Opening a new territory in Huntsville to add him to the Spring-Green family was an easy decision."
About Spring-Green Lawn Care
Founded in 1977, Plainfield, Illinois-based Spring-Green Lawn Care has been delivering lawn and tree care services nationwide for more than 39 years. Its service is centered on the beautification of residential and commercial customers in middle-class and affluent neighborhoods and communities. Spring-Green is an attractive opportunity for entrepreneurs and existing green industry business owners who want to align themselves with a business model that has proven economic resilience, healthy profit margins, industry leading business and marketing intelligence, recurring revenue and retirement and succession planning. For more information, visit http://www.springgreenfranchise.com.
Contact: 54 LLC
Jack Burris
704-557-0304
jburris(at)engage54(dot)com