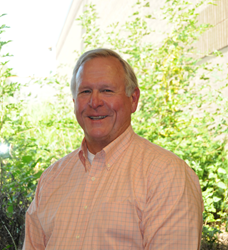 Burdette brings the perfect blend of entrepreneurial spirit and practical experience to our organization at this point in its growth.
Wood Dale, Illinois (PRWEB) November 15, 2016
HYPERAMS, LLC announces that Burdette Wilber has joined the firm as Director of Auction Services. HYPERAMS also welcomes Bethany McDonald as Senior Writer.
Burdette joins the team with unparalleled experience in the auction/liquidation industry as an auctioneer, appraiser, and asset consultant, specializing in industrial machinery, equipment and plant infrastructure. Burdette will manage the day to day activities of the Industrial Disposition division, including due diligence valuation, set up, marketing and both live and online auction functions. Burdette is the ideal candidate to lead the Industrial Disposition division. He holds 14 auctioneers' licenses throughout the U.S., is a member of several auctioneer associations, and is a Certified Auctioneer Institute designate and past instructor.
Tom Pabst, President of HYPERAMS said, "We are pleased to add Burdette to the team as we take the next step in our evolution. Burdette brings years of experience in the auction business, from having worked for some of the largest auctioneers in the industry to managing his own auction and auction support services firm. He brings the perfect blend of entrepreneurial spirit and practical experience to our organization at this point in its growth. HYPERAMS has worked with Burdette on many transactions since its inception, and understands completely the expertise he brings to the table. The addition of Burdette to the team will allow Kathleen Parker, who played a significant role in the growth of our auction business, to focus more time in her new role as Director of Business Development."
In addition, Beth joins HYPERAMS with over a decade of writing and editorial experience, including six years working in the appraisal and valuations field. Beth will work with the Appraisal division team to write inventory and machinery and equipment appraisal and valuation reports. In addition, Beth will assist the Company in developing and implementing marketing materials. With her finance writing knowledge and eye for detail, Beth is the ideal candidate to manage the writing aspect of the Company's appraisal products and marketing efforts.
Director of Appraisal Services Jonathan Deptula said, "We are excited to add Beth to our team as we continue to grow our appraisal practice. She has great experience of working for one of the largest appraisal firms in the world, and has added an additional level of quality and professionalism to our product base."
HYPERAMS is a full-service auction, appraisal, retail advisory and liquidation, and reverse logistics firm. The Company specializes in assisting both distressed and healthy companies manage surplus assets by providing clients with a complete asset disposition strategy. The Asset Disposition division focuses on investing in excess assets and conducting live and webcast auctions. The Appraisal division provides valuations of machinery, equipment, and inventory in most industry verticals. Since its inception, HYPERAMS has performed hundreds of appraisals, auctions, and store closings on behalf of financial institutions, restructuring/turnaround professionals, private equity firms, as well as business owners.