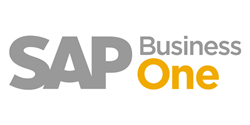 We decided to go with SAP Business One from by B4 Consulting because B4 Consulting knows the construction industry
Waltham, MA (PRWEB) November 15, 2016
B4 Consulting®, helping companies grow with innovative software, services and support, today announced that it has resold and will implement the SAP Business One® application at Industrial Communications®. Serving businesses throughout New England and South Florida, Industrial Communications is a wireless communications company, which provides communications solutions with its wide area digital two-way radio networks, tower site development and management, and network construction services.
SAP Business One, an affordable and comprehensive business management solution, integrates key operational functions including financials, accounting, inventory and customer relationship management. Integrating construction-centric capabilities for project management and mobile workforce management with SAP Business One, B4 Consulting provides small- to medium-sized construction companies with an end-to-end business management solution. Available on-premise and in the cloud, SAP Business One will run on the SAP HANA® platform and be deployed on-premise at Industrial Communications headquarters (Marshfield, MA) while project and workforce management solutions will be cloud-based.
"Industrial Communications is a new breed of construction services companies that recognize that 21st-century technologies are key to competitive advantage today and in the future," said Klaus Schottenhamel, president and CEO of B4 Consulting. "Industrial is using these technologies in a very forward-thinking manner. They are capitalizing on the benefits of both on-premise and cloud solutions integrated on a single platform. This hybrid model eliminates capital expenditures and fast-tracks solution implementation so that they will be up and running in weeks, not months."
Visibility from the Backoffice to the Field in a Single App
"Most business applications are not designed for construction companies, and they certainly don't offer the type of project management functionality required by the construction industry," noted Michael Umano, president of Industrial Communications. "Managing multiple business applications and spread sheets had "become labor intensive, clumsy, and inefficient," he added. "Plus, I wanted a complete and real-time understating of my business. We decided on SAP Business One because it is a single enterprise reporting system. It will eliminate the multiple applications and redundant processes we've been laboring under and give us real-time insights into our business so that ultimately we can better serve our customers."
"We decided to go with SAP Business One from by B4 Consulting because B4 Consulting knows the construction industry, and we are confident that they know how to implement this solution for our unique industry and diverse lines of business," continued Umano. "More importantly, they've integrated construction business functionality that's used in the real world. And, they've done it in a very fluid, easy-to-consume manner."
Part of the mid-market solution portfolio for construction companies, SAP Business One on SAP HANA from B4 Consulting provides business insights from the back-office to the field. The solution includes capabilities for:

Business Development: contact management, lead tracking, estimating
Financials: contracts, change orders, invoices, time tracking, accounting
Project Management: correspondence, documentation, alerts/calendars, scheduling
Estimating: vendor bids, contracts, lead management
Job Costing: procurement, progress invoices, project financial dashboards
Mobile Workforce: manage and document field workforce GPS positions, receive field service acknowledgements, access video and image reference libraries
SAP Business One for mid-sized engineering and construction companies is available directly from B4 Consulting.
About B4 Consulting, Inc.
B4 Consulting integrates business processes and technologies globally for customers who want to transform their businesses with innovative on-premise and cloud-based solutions. Our team of solution architects integrates these solutions with leading systems, such as SAP® solutions, to enable business performance excellence and improved profitability. Partnering with customers throughout the U.S. and Canada, B4 Consulting has the largest practice in North America dedicated to the engineering, construction, real estate, equipment management, field services and professional services industries. http://www.b4-consulting.com. Follow Us on Twitter: http://www.twitter.com/b4consulting
###
B4 Consulting is a registered trademark of B4 Consulting, Inc.
SAP, SAP Business One, SAP HANA and other SAP products and services mentioned herein as well as their respective logos are trademarks or registered trademarks of SAP SE (or an SAP affiliate company) in Germany and other countries. See http://www.sap.com/corporate-en/legal/copyright/index.epx for additional trademark information and notices.
All other product and service names mentioned herein are the trademarks of their respective owners.