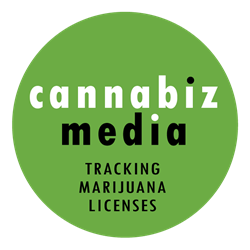 The full Marijuana Licensing Reference Guide: 2017 Edition includes 143 pages, 40 tables and charts, 27 state snapshot reports, and a deep analysis of 10 areas where rules and regulations most significantly affect marijuana licenses and business growth
Connecticut (PRWEB) November 16, 2016
Cannabiz Media with BVR (Business Valuation Resources) has released the Marijuana Licensing Reference Guide: 2017 Edition, which is the most comprehensive and up-to-date source for state-by-state marijuana licensing, covering the in-depth details of 27 states' medical and recreational marijuana licensing programs.
The information in this reference guide is based on data from the Cannabiz Media Database and primary sources including state laws, regulations, and administrative codes. The guide closely examines the factors that should be considered when owners and operators, investors, business professionals, financial experts, regulators, lobbyists, government officials, and others evaluate marijuana licenses in order to understand the opportunities and risks of the growing cannabis industry.
"The Cannabiz Media team researched reams of regulations and public documents to create this guide, and in some instances, we had to navigate through conflicting and erroneous information," explains Cannabiz Media Co-founder and Vice President of Government Affairs Ed Keating. "What makes this reference guide unique is our team's intense focus on the nuances and details, so the individuals who need reliable information to make critical decisions can confidently assess the climate and business opportunities across jurisdictions. At the same time, the state-by-state profiles included in the guide provide a concise snapshot of each state."
The full Marijuana Licensing Reference Guide: 2017 Edition includes 143 pages, 40 tables and charts, 27 state snapshot reports, and a deep analysis of 10 areas where rules and regulations most significantly affect marijuana licenses and business growth:

Mandated operating license and financial structures
Taxes and licensing fees
Covered (and uncovered) conditions
Caregiver and patient cultivation
Access to minors
Reciprocity among states
Marketing regulations
Product regulations
Possession limits
Local rules
"Based on these 10 areas, the Cannabiz Media team synthesized the diverse industry rules and regulations across the country into five key industry-wide factors that affect marijuana growth differently in each state where medical and/or recreational marijuana is available," says Keating. "Those five factors are volatility, the trickle-down effect, innovation and growth, competition, and accessibility. We made an analysis of these five factors along with some of the data from the full reference guide available in a free overview report that anyone can download from the Cannabiz Media website."
The 27 states' marijuana programs that are analyzed in this reference guide are: Alaska, Arizona, California, Colorado, Connecticut, Delaware, District of Columbia, Florida, Hawaii, Illinois, Maine, Massachusetts, Maryland, Michigan, Minnesota, Missouri, Montana, Nevada, New Hampshire, New Jersey, New Mexico, New York, Oregon, Pennsylvania, Rhode Island, Vermont, and Washington State.
The Marijuana Licensing Reference Guide: 2017 Edition is available now in hard copy or digital format for $395 from http://www.cannabiz.media/guide. The free overview report can be downloaded at http://www.cannabiz.media/guide/overview.
The Marijuana Licensing Reference Guide: 2017 Edition will officially launch at MBJIZCON in Las Vegas from November 15-18, 2016. Visit Cannabiz Media during the conference at Booth 2511 in the Seed Lab. Use the hashtag #MJBIZCON.
About Cannabiz Media LLC
Cannabiz Media is the most comprehensive source for U.S. marijuana licensing information acquiring and maintaining up-to-date data on over 10,000 marijuana licenses in the Cannabiz Media Database and the Cannabiz Media Directory. Led by a team of content and data experts with domain expertise in regulatory and corporate information, Cannabiz Media helps journalists, regulators, researchers, business people, and investors understand and confidently operate in the evolving U.S. marijuana marketplace. Marijuana industry stakeholders use the Cannabiz Media Database and Cannabiz Media Directory to easily access and make sense of the industry so they can make informed business, regulatory, and reporting decisions. For more information, visit http://www.cannabiz.media.
About BVR
Top business valuation firms depend on BVR for authoritative market data, continuing professional education, and expert opinion. Our customers include business appraisers, certified public accountants, M&A professionals, business brokers, lawyers and judges, private equity funds and venture capitalists, owners, and CFOs, among others. For more information, please visit http://www.bvresources.com.