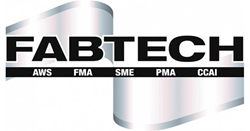 Quality Tools That Go To Work With You®
Las Vegas, NV (PRWEB) November 14, 2016
Uniweld Products, Inc. will be exhibiting the 2016 Fabtech Show from November 16 through November 18 at Las Vegas Convention Center in Las Vegas, Nevada. Uniweld is a global leader in the manufacturing of tools and equipment for the HVAC/R industry as well as oxy/fuel welding and cutting equipment and accessories. Stop by Uniweld's Fabtech booth (Booth# N5000) to see their latest innovative products; while their visitors can enjoy the available card game for a chance to win some of Uniweld's Quality Tools That Go To Work With You®! Tune-in to Uniweld's Facebook and Twitter to learn how you can win some of their fantastic prizes during the Fabtech Show, connect with them via social media; just search "Uniweld Products" on your favorite social network.
Uniweld will have on display the HT44 Twister®2 Self Igniting Swirl Combustion Hand Torch, WB500 Scorcher® Propane Gas Torch Kit, along with innovative welding, cutting and brazing products. The HT44 works with both Propane and MAP//Pro™ brand Propylene and connects to the cylinder at the bottom. Ignition is achieved by simply opening the valve and pulling the trigger. While holding the trigger down, the valve can be adjusted for the desired size flame. When the job is finished, simply close the valve, disconnect the hand torch from the cylinder and engage the safety trigger lock for safe storage.
The Scorcher is a 500,000 BTU propane gas multi-purpose flame tool that is extremely popular for use on farms and ranches, at home or business, as well as in construction, maintenance, and factory environments. A powerful torch kit with hundreds of uses, it connects to a standard 20 lb. BBQ propane cylinder with a 10' hose and can be ignited with the included flint lighter.
Uniweld Products, Inc. has manufactured quality welding and cutting equipment at its factory located in Fort Lauderdale, Florida U.S.A. since 1949. Refrigeration manifolds & hoses, vacuum pumps, tubing tools, nitrogen kits, cutting torches, welding handles, cutting attachments, pressure regulators, pressure gauges, cutting tips and welding tips are among the products manufactured at Uniweld's factory in Fort Lauderdale. Uniweld....."Quality Tools That Go To Work With You®".