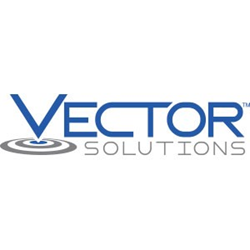 We are excited to provide a variety of real-world business experience to the best and brightest from Brooks DeBartolo Collegiate High School
Tampa, FL (PRWEB) November 15, 2016
Vector Solutions, a leading provider of eLearning and performance management solutions for the architecture, engineering, construction, industrial, public safety and facility management industries, kicked off a 6-month internship in partnership with Brooks DeBartolo Collegiate High School this week.
Founded by NFL Hall of Famer Derrick Brooks and former San Francisco 49ers owner and Hall of Famer Edward J. Bartolo, Jr., Brooks DeBartolo Collegiate High School is a Tampa charter school with a mission to instill students with the desire to learn and equip them with the knowledge to continue their academic journey at the collegiate level and the career world. Vector Solutions will welcome Brooks DeBartolo Collegiate High School students to its Tampa headquarters for an average of 5 hours a week. There, interns will learn what it means to focus on the customer, achieve operational excellence and excel in today's business environment.
"We are excited to provide a variety of real-world business experience to the best and brightest from Brooks DeBartolo Collegiate High School," said Vector Solutions CFO David English. "As an eLearning company headquartered in Tampa, but with employees nationwide, Vector Solutions has a vested interest in these students and we believe the variety of exposure they will receive during their internship at our company will not only help them form a career path and enhance their resume, but will also provide our employees a wonderful opportunity to mentor the next generation of leaders."
About Brooks DeBartolo Collegiate High School
Brooks DeBartolo Collegiate High School strives to be a model collegiate school, offering a broad and rigorous, technology-rich educational program to students from diverse backgrounds. Within a caring and respectful multicultural environment, the school is committed to instilling in each student a desire to learn, to take appropriate risks, and to overcome challenges. The school community is committed to developing students who are life-long learners and responsible citizens who will succeed in the 21st century.
About Vector Solutions
Vector Solutions sets the standard for excellence in online continuing education and training for the architecture, engineering and construction (AEC) industries, as well as industrial and public safety fields, and holds more than 200 state, national and organizational accreditations. Through its brands RedVector and TargetSolutions, Vector Solutions offers individual courses as well as large-scale corporate training solutions for AEC, industrial and public safety teams via a state-of-the-art Learning Management System. With an online library exceeding 4,000 courses authored by more than 200 subject matter experts, Vector Solutions serves professionals and firms across the globe. For more information about the Vector Solutions Internship Program, call 1-866-546-1212 or email marketing(at)redvector(dot)com.