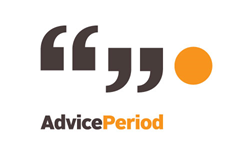 Los Angeles, California (PRWEB) November 15, 2016
AdvicePeriod announces the addition of Ted Shin as its newest Partner Advisor. Shin joins after a decade long career in global financial services with a variety of international firms. He will be based in Los Angeles and serve clients throughout Southern California.
This addition highlights AdvicePeriod's commitment to building a diverse team of Partner Advisors.
"Diverse teams are strong teams," said Larry Miles, AdvicePeriod Principal. "The wealth management industry needs to be more inclusive. We want to lead the way—we still have much work to do."
Shin explained, "I'm Korean American. There are a lot of minority communities that are underserved by the traditional financial and wealth advisory firms. With AdvicePeriod, I'm going to change that."
According to Shin, the resources he has at AdvicePeriod are exactly what he needs to build his business: "Planning is what really matters to my clients—AdvicePeriod is all about planning. Joining the team was an easy decision."
Partner Advisors like Shin receive complete access to AdvicePeriod's human and technology planning resources which include several JDs and CFPs.
"AdvicePeriod is being built from the ground up to be a planning oriented firm," said Miles, "it is a priority for us, not an afterthought."
AdvicePeriod's torrid growth shows no signs of slowing down.
"We are thrilled we have found this many advisors who believe what we believe in such a short period of time," commented Miles. "We're just getting started."
With the addition of Ronald and Josh Fatoullah just a couple weeks ago, AdvicePeriod now has three offices on two coasts—Los Angeles, Irvine, California and New York.
AdvicePeriod is a national network of like-minded advisors committed to focusing on what really matters to clients. Plug in today.
About AdvicePeriod
AdvicePeriod is a leading, SEC-registered investment advisor dedicated to focusing clients on the important decisions necessary to managing their wealth. Our mission: To make wealth management more fair, effective and successful, for clients and advisors alike. To learn more, visit: http://www.adviceperiod.com.