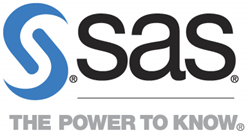 As the leader in analytics, SAS has a deep understanding of how to improve fan insight and engagement, said Jim Tobin of the SAS Sports Industry Practice.
Cary, NC (PRWEB) November 21, 2016
North Carolina is known to outsiders for two things – barbeque and college sports. No surprise: its flagship university's track record – which claims five men's NCAA basketball championships and a whopping 22 women's soccer crowns – totals 42 NCAA Division I team championships in seven different sports. And to keep some of the most passionate fans in the country fired up for all of the school's teams, the University of North Carolina has added analytics powerhouse SAS and data management partner SSB to their roster.
To energize Carolina locals and students alike, the university's athletic department will call on SAS® Marketing Automation to personalize the experience for tens of thousands of fans. Not only will SAS Analytics help UNC pack the stands for football or basketball, it will attract fans otherwise unlikely to catch a lacrosse match or field hockey game.
"Carolina Athletics comprises talented and inspirational student-athletes in 28 sports and we have fans from across the Tar Heel State that have supported our teams for generations," says Director of Athletics Bubba Cunningham. "We're working with SAS Analytics and SSB to generate enthusiasm for all of our programs to hopefully maximize the number of fans, particularly millennials, who come to Chapel Hill for games, matches and meets. The competition for fans is intense. Carolina Athletics looks forward to working with SAS Analytics and SSB to improve fan engagement and, ultimately, increase attendance, game day excitement and revenue."
Capturing the attention of current UNC students was a major reason Cunningham's athletic department sought a partner in marketing analytics. "We have a tremendous fan base," Cunningham added. "But we needed to get millennials excited about experiencing sports live on campus." The Athletic Director's team worked with BrioPartners to analyze fan behavior and revenue improvement opportunities ultimately leading to the selection of SAS software as Carolina's analytics solution. BrioPartners is a boutique consultancy focused on helping university athletic departments improve fan engagement and revenue streams.
"As the leader in analytics, SAS has a deep understanding of how to improve fan insight and engagement," said Jim Tobin of the SAS Sports Industry Practice. "We help sports teams and leagues around the world, and now we're taking best practices and lessons learned and applying them to the collegiate market for the Tar Heels."
To maximize the impact of messaging driven by SAS Marketing Automation, clean data is a must. Leading data management, integration and visualization firm SSB, whose client roster includes more than 20 of the top universities and conferences in the country, will deploy its data warehouse and Central Intelligence platform at UNC. Utilizing the cloud, SSB and SAS will provide the University of North Carolina with a real-time, 360-degree view of its fan base, ensuring the right message, gets to the right audience, at the right time.
Founded in North Carolina in 1976, SAS analytics and business intelligence software is now used at more than 3,000 educational institutions worldwide.
"SAS has supported UNC in teaching, research and administration for decades. Carolina Athletics' use of analytics to improve the fan experience is just the latest example of the university's innovation," said Emily Baranello, Vice President of the SAS Education Practice.
About SAS
SAS is the leader in analytics. Through innovative analytics, business intelligence and data management software and services, SAS helps customers at more than 80,000 sites make better decisions faster. Since 1976, SAS has been giving customers around the world THE POWER TO KNOW®.
SAS and all other SAS Institute Inc. product or service names are registered trademarks or trademarks of SAS Institute Inc. in the USA and other countries. ® indicates USA registration. Other brand and product names are trademarks of their respective companies. Copyright © 2016 SAS Institute Inc. All rights reserved.