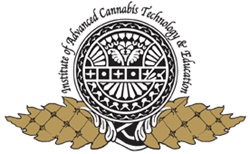 Great Neck, NY (PRWEB) November 16, 2016
Election Day was a big win for medical marijuana use around the country. It has been legal in New York State since 2015, but only a handful of physicians and patients have taken advantage of this therapeutic option. Now, physicians, nurse-practitioners, pharmacists, those interested in mobile caregiver and delivery services, patients, caregivers and advocates can obtain the reliable and comprehensive education they need to confidently participate in this growing field. The Institute of Advanced Cannabis Technology & Education (IACTED) will offer its first New York-area seminars on December 10 – 12 at the Inn at Great Neck.
The symposia will feature a professional and accomplished faculty, including Jeanne-Marie Basile, founder and CEO of IACTED; Thomas O'Brien, DO, whose Upper East Side office was one of the first to be registered with the State to treat patients with medical cannabis; pharmacist Ellen Scharaga, RPh; biochemist Kaely C. Hall; master horticulturalist Burley W. Daniels, II, and others who have extensive experience and knowledge about the pharmacologic, horticultural and legal aspects of medical cannabis.
"Medical Marijuana: A Natural Benefit for Practitioners & Patients," offered on days one and two (December 10 and 11 from 8:00 am – 4:30 pm), is geared toward medical professionals interested in learning more about medical cannabis before registering with New York State, the first step toward diagnosing patients for its use. The "Mobile Caregiver and Delivery Services" seminar will be held on December 12 from 7:30 am – 6:00 pm. Patients, caregivers, industry and medical professionals and enthusiasts are all welcome to attend one or both sessions. The tuition is $400 for the two-day medical professional seminar, and $275 for the one-day ancillary seminar for those registering by November 26. There is a $50 late fee for those registering after November 26.
Among the topics covered will be:

Medical Cannabis Historical Significance
Cannabis Horticulture & Identification
The Value of Cannabinoids, Flavonoids & Terpenes
The Endocannabinoid System, Pharmacology & Pharmacokinetics
Cannabis Delivery Systems
Recognizing Various Facility Protocols
Recommender – Patient Interaction
Synthetic Cannabinoids vs Phytocannabinoids
Cannabis Research
For additional information or to register, please visit http://www.whyIACTED.com, or call (917) 282-6241.
-30-
About IACTED: IACTED is the only organization in the State focused on educating medical professionals, others interested in the business aspects of medical cannabis, patients and caregivers. It was founded by Jeanne-Marie Basile in 2015 with the mission of becoming the premier educational facility for the medical cannabis industry in New York State and beyond.