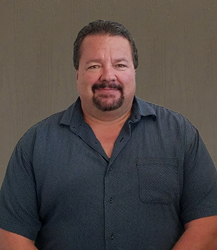 Robb Walker, CEO, said, "Advantage Sign will benefit from Rodney's sales management and sign experience and we welcome him to the team."
St. Paul, Minnesota (PRWEB) November 15, 2016
Rodney Eaton has joined Advantage Sign Company, a manufacturer and installer of custom signage, as the General Manager of the Englewood, Colorado facility. Advantage Sign Company is owned by Walker Sign Holdings Inc headquartered in St. Paul, Minnesota.
With over 30 years in the customer service industry, Eaton brings nine years of experience in the custom signage field. During his tenure as a Sales Executive, Eaton specialized in managing large scale projects, LED displays and multi-site customer branding.
Robb Walker, CEO, said, "Advantage Sign will benefit from Rodney's sales management and sign experience and we welcome him to the team."
As General Manager, Eaton will be responsible for meeting all customer expectations, developing and increasing the Western Region market share, delivering cost efficiencies and reducing product delivery time.
"I am excited to be part of Advantage Sign and a company that is focused on growth. I look forward to providing customers with quality corporate branding and creating partnerships to deliver all of their ongoing signage needs," said Rodney Eaton.
About Walker Sign Holdings Inc.
The brands of Walker Sign Holdings Inc combine hundreds of years of sign industry experience and capabilities with each bringing a unique expertise to the customer.
Lawrence Sign's specialty is focused on the multi-site customer and delivery of signage with consistent specifications and quality. Nordquist Sign brings unique knowledge to the customer requiring signs with an architectural element and custom fabrication. Advantage Sign provides customers with the knowledge of the Western Region needs and technology.
With only a job site address, the Walker Sign team can launch a project with site survey, municipal code research and design concepts. From this point with customer approval, the sign package moves into permitting and production with frequent updates to the customer regarding schedule. The final stage of the process is the product installation, guaranteed customer satisfaction and industry leading warranty. The Walker Sign team delivers corporate branding with a turnkey finish.
The dynamic combination of these brands under Walker Sign Holdings Inc. creates invaluable resources to the sign industry and provides strong corporate branding for customers in every market.