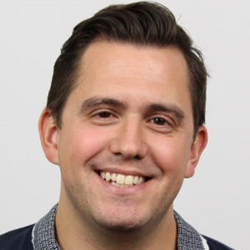 Chicago, Illinois (PRWEB) November 17, 2016
SharePoint Fest Chicago, one of the premier SharePoint conferences, will have Jeremy Thake deliver a session. His session will be held at McCormick Place South in Chicago, Illinois on December 8th, 2016.
SharePoint Fest is a two-day training conference (plus an optional two days of workshops) that will have over 70 sessions spread across multiple tracks that brings together SharePoint enthusiasts and practitioners with many of the leading SharePoint experts and solution providers in the country.
Jeremy Thake's Session:
Thursday, December 8th at 3:00 pm - An Introduction to Azure Functions for SharePoint/Office 365 developers
About Jeremy Thake
I am very passionate about technology and have focused on Microsoft technology stack. I took my years of real-world development experience in Australia and transitioned into a Product Marketing role in 2010. Prior to joining Hyperfish, my roles at Microsoft focused solely on the developer audience targeting the growth of the monthly active usage of both the Office and Azure developer services. As VP of Product Technology, I head up the evangelism at Hyperfish, while supporting and enabling customers and partners alike in their success with Hyperfish the service. I am a very seasoned public speaker and enjoy evangelizing technology to big and small groups of people!