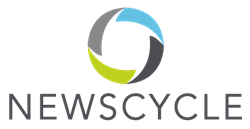 Bloomington, MN (PRWEB) November 15, 2016
The San Francisco Media Company, a Black Press Ltd. company in San Francisco, California, is live on two new NEWSCYCLE Solutions mobile applications at the San Francisco Examiner and SF Weekly. The NEWSCYCLE Mobile apps were developed and deployed in the marketplace within one week of the signed contract, including both iOS and Android versions.
"We are a large media company and it's amazing that our new mobile apps were fully functional so fast and users are already downloading content," said Curtis Hanson, Online Manager for San Francisco Media Company. "Most people receive information on mobile phones from a variety of sources, and having a good mobile app creates loyalty. We chose NEWSCYCLE Mobile because we needed to get our apps up quickly and designed professionally with the consumer in mind to provide the experience our readers want in a news media app."
Founded in 1863, the San Francisco Examiner is the highest-circulated newspaper in California's San Francisco and San Mateo counties. In the next phase of the project slated for December 2016, the company will implement the Push Notifications feature in NEWSCYCLE Mobile to deliver breaking news alerts and information to mobile readers.
NEWSCYCLE Mobile's unique push notification technology can be customized to reflect a publisher's brand. Mobile readers can configure their notification preferences and can even receive alerts even when their devices are locked or the application is closed.
"Readers will return to a news app as long as it remains relevant," said Wade Beavers, NEWSCYCLE's President of Mobile. "At the San Francisco Examiner and SF Weekly, push notifications include weather news, local real estate information, traffic updates and sports content. That kind of information is a great way keep an app on a reader's mobile home screen, and our 2016 study of more than 1,000 apps finds that push notifications can boost reader engagement by as much as 88 percent."
"Mobile apps open new revenue sources for the San Francisco Media Company," said Hanson. "Based on millions of consumer views and time spent in the application that other Black Press properties have experienced – details that draw advertisers – we expect to achieve the same high advertising revenue goals. We plan to use the advertising remnant space and ad backfill features in NEWSCYCLE Mobile to help meet our mobile revenue objectives."
Based on the 2016 NEWSCYCLE Mobile study, nearly 27 percent of all app opens originate from a push notification, which represents a 9 percent increase from 2015 and a 16 percent increase from 2014. From an ROI perspective, this translates into a 6X growth in mobile app subscription and advertising revenues due to longer session times and higher average CPM's.
"For news publishers, our data on app revenue shows that a loyal app offering is monetizable because users are more active and their time in app is much longer," according to Beavers. "Simply put, readers will return to a news app as long as the content remains relevant, and advertisers will pay higher premiums to reach this engaged audience."
Click for more information about NEWSCYCLE Mobile
About NEWSCYCLE Solutions
NEWSCYCLE develops and delivers software technology that empowers the global news media industry. Our solutions enable publishers to thrive in a rapidly transforming market. We help our clients in their mission to create stronger, better-informed communities while protecting the integrity of news, advertising and customer information. NEWSCYCLE is a trusted partner serving more than 750 media enterprises, including 1,200 companies with 8,000 properties across 45 countries on six continents. The company is headquartered in Bloomington, MN and has U.S. offices in Florida, Michigan and Utah; with international offices in Denmark, Germany, Malaysia, Sweden, and the United Kingdom; and satellite offices in Australia, Canada and Norway. For more information about NEWSCYCLE's technology innovations for 2016, go to newscycle.com/innovations2016.
Media Contact
Lisa Speth
NEWSCYCLE Solutions
Marketing Communications Manager
lisa.speth(at)newscycle(dot)com