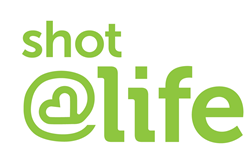 Each year vaccines protect millions of children from highly contagious and deadly diseases, yet, so many families living in developing countries do not have access to the vaccines they need.
Washington, D.C. (PRWEB) November 15, 2016
The United Nations Foundation's Shot@Life Campaign, which helps expand access to life-saving childhood vaccines globally, has partnered with Takeda Pharmaceutical Company Limited, a Japanese pharmaceutical company, to help support the delivery of measles vaccines to children in approximately 40 countries in Africa, Asia and Latin America, many living in hard-to-reach locations. Takeda will provide a monetary donation to advance this mission and vaccinate millions of children over 10 years.
"Vaccines are truly a global health success story," said Kathy Calvin, President and Chief Executive Officer, United Nations Foundation. "Each year they protect millions of children from highly contagious and deadly diseases, yet, so many families living in developing countries do not have access to the vaccines they need. Through this exciting partnership with Takeda, we hope to expand access to the measles vaccine and give millions of children around the world a shot at a long and healthy life."
Measles, a highly contagious disease caused by a virus, kills nearly 150,000 children each year—that is more than 400 deaths every day. Children under the age of five living in poverty are especially susceptible to death and disability as a result of contracting the disease. However, coordinated worldwide vaccination efforts have made significant progress resulting in a 79% drop in measles deaths.
Takeda's support will also help engage worldwide employees in raising awareness of global immunization challenges and issues. Takeda promotes prevention of diseases to contribute to better health for people in developing and emerging countries as a key focus for its activities. As part of this effort, Takeda has established a new global CSR program that works with international NGOs like the UN Foundation, to promote long-term sustainable initiatives.
###
About Shot@Life
Shot@Life, a campaign of the United Nations Foundation, educates, connects and empowers individuals to champion global vaccines as one of the most effective ways to save the lives of children in developing countries. Go to ShotAtLife.org to learn more.
About the United Nations Foundation
The United Nations Foundation builds public-private partnerships to address the world's most pressing problems, and broadens support for the United Nations through advocacy and public outreach. Through innovative campaigns and initiatives, the Foundation connects people, ideas, and resources to help the UN solve global problems. The Foundation was created in 1998 as a U.S. public charity by entrepreneur and philanthropist Ted Turner and now is supported by philanthropic, corporate, government, and individual donors. Learn more at: http://www.unfoundation.org.
About Takeda
Takeda Pharmaceutical Company Limited is a global, research and development-driven pharmaceutical company committed to bringing better health and a brighter future to patients by translating science into life-changing medicines. Takeda focuses its R&D efforts on oncology, gastroenterology and central nervous system therapeutic areas plus vaccines. Takeda conducts R&D both internally and with partners to stay at the leading edge of innovation. New innovative products, especially in oncology and gastroenterology, as well as our presence in Emerging Markets, fuel the growth of Takeda. More than 30,000 Takeda employees are committed to improving quality of life for patients, working with our partners in health care in more than 70 countries.
For Takeda, Corporate Social Responsibility (CSR) is rooted in putting the patient in the center and operating a pharmaceutical business that creates outstanding products. In addition, we strive to maintain and improve sound business processes and to engage in activities to promote a sustainable society as a good corporate citizen. In doing so, we are implementing a model of value creation and preservation. For more information, visit http://www.takeda.com/csr/policy/.
Additional information about Takeda is available through its corporate website, http://www.takeda.com, and additional information about Takeda Oncology, the brand for the global oncology business unit of Takeda Pharmaceutical Company Limited, is available through its website, http://www.takedaoncology.com.