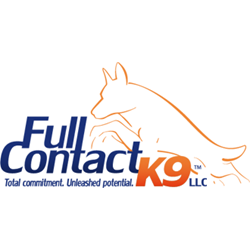 (PRWEB) November 16, 2016
Evan Dunbar, owner and CEO of Full Contact K9, was recently featured in a write-up in Modern Luxury Men's Book Atlanta Magazine for Fall 2016. Dunbar has become one of the leading names in high-end protection dog services, and has built his business to include training, dog sales, and protection dog services. Modern Luxury Men's Book, a national online magazine, features profiles on top talent in major metropolitan areas across the U.S.
Full Contact K9 works with families and individuals in both Atlanta and Silicon Valley to source and train hand-selected animals for their specific situation. "We have never tried to be everything to everyone," explains Dunbar. "It's important to me that we're the best at what we do, and that's why Full Contact K9 is really dominating in our market. It's exciting to be recognized for that by Men's Book." The magazine spread focuses on Full Contact K9's specialty: matching a dog's personality with the owner(s) it will have. By offering services such as hands-on training, worldwide dog delivery, and even on-call legal counsel, the company has carved out a niche in the full-service dog arena, particularly in the Atlanta area.
Much like the readers of Modern Luxury Men's Book, the clientele of Full Contact K9 are worldly, urban, and discerning. The company has provided protection dogs to business leaders, professional athletes, and families alike. "I've spent a lot of time developing a team of world-class dog handlers and trainers," explains Dunbar. "They understand what it takes to properly integrate a dog safely and productively into a family environment, and they're as committed to a well-rounded customer experience as I am." The Full Contact K9 team includes experienced dog handlers, trainers experienced in veterinary medicine, animal behaviorists, and more.
As noted in the magazine feature, Dunbar's devotion to dogs began at an early age through experience garnered by working with his uncle, a police dog trainer. In his two-decades working with dogs, Dunbar has worked with the "who's who" of the dog world to hone his knowledge of both modern training methods and classical obedience training. "Our training programs are meant to keep the handler in control at all times," says Dunbar. "Protection dog training isn't simply teaching a dog how to bite. It's developing a relationship between the dog and its handler that's build on confidence and respect."
Full Contact K9 specializes in training and handling of elite protection dogs. Additionally, the company sells high-caliber shepherd puppies from Europe. Operating in both Atlanta, GA, and Silicon Valley, CA, Full Contact K9 works with a wide variety of clients in myriad industries.
To find out more about fully-trained protection dogs from Evan Dunbar visit his website at http://fullcontactk9.com/.