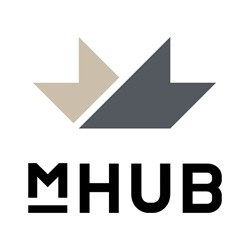 "mHUB is a key part of Chicago's mission to stay on the leading edge of innovation and manufacturing in the global economy," Mayor Rahm Emanuel said.
Chicago, IL (PRWEB) November 16, 2016
mHUB was recently awarded a $500,000 i6 Challenge Grant from the United States Economic Development Administration's (EDA) Regional Innovation Strategies (RIS) program. This grant is bestowed on organizations that are focused on fostering innovation and helping entrepreneurs build businesses and create new jobs. The grants were announced by U.S. Secretary of Commerce Penny Pritzker.
The i6 Challenge Grant will aid in building out the mHUB facility, supporting vital education programs and assist in securing advanced prototyping equipment necessary for driving innovation in the Chicagoland area. mHUB was chosen from a pool of more than 215 applicants, and this is the first time an Illinois innovation center has been awarded an i6 Challenge Grant after six years of applying. mHUB, which was announced in August, is on track to officially launch in early 2017.
"mHUB is a key part of Chicago's mission to stay on the leading edge of innovation and manufacturing in the global economy," Mayor Rahm Emanuel said. "This i6 Challenge Grant will strengthen our efforts to support Chicago's next generation of entrepreneurs and build on our legacy as a city that embraces the future."
Under the leadership of a diverse board and an extensive partnership network, this grant will also help mHUB accelerate the development and commercialization of new products, connect the physical product ecosystem, and provide an entry point for entrepreneurs to learn about, access, and test new technologies. These activities are vital to the long-term sustainability of the Chicago economy as it evolves towards the new advanced manufacturing realities.
"We're pleased that the U.S. Economic Development Administration believes in mHUB's mission and recognizes our community's ability to make a positive impact on the economy," said Haven Allen, co-founder and executive director.
mHUB recently announced that it has received more than $6.3M in industry support from leaders like Marmon, GE Ventures, JPMorgan Chase, Autodesk, and more. mHUB's i6 Challenge Grant application process was supported by The Illinois Science & Technology Coalition (ISTC) and the Illinois Technology Association (ITA), as well as thirty-three letters of support from community associations, businesses and city, state, and county government offices.
"MHUB is a transformative effort that is cultivating new innovations in physical product development and driving entrepreneurship within the region's manufacturing community. This support from the EDA Regional Innovation Strategies Program i6 Challenge will help to accelerate the development of the MHUB facility and its vital programs to spur economic growth and competitiveness in the years to come," said Mark Harris, president & CEO of the Illinois Science & Technology Coalition (ISTC).
Located at 965 W Chicago Avenue in River West, mHUB is a 63,000 square foot facility of which roughly 12,000 square feet will be devoted to fabrication labs including electronics, rapid prototyping, testing, and a microfactory. In addition to physical resources, mHUB will also offer manufacturing mentors, educational programming for the community, and industry events, as well as STEM (Science, Technology, Engineering and Math), and STEP (Science, Technology, Engineering and Production) programs for youth.
mHUB has been operating in beta mode since the beginning of September with early members from mHUB founding partner, Catalyze. It is scheduled to officially launch in early 2017 and is accepting membership applications at http://www.mhubchicago.com/getinvolved/.
About mHUB
mHUB is Chicago's first innovation center for physical product development and manufacturing. mHUB is a co-working community of product designers and developers, entrepreneurs, engineers and manufacturers, a network of manufacturing mentors, industry experts and investors, and a source of intellectual and economic capital. mHUB is home to ten shops and labs, including electronics, plastic fabrication, metals and rapid prototyping as well as a microfactory for small production runs.
For more information, visit http://www.mHUBchicago.com and follow @mHUBChicago on Twitter, Facebook, Instagram and LinkedIn. Sign up for mHUB's newsletter here.