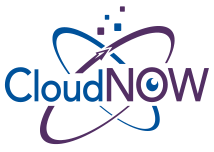 San Jose, CA (PRWEB) November 16, 2016
CloudNOW, the executive consortium for the leading women in cloud and converging technologies, today released the results of its Women in Tech survey. The survey, conducted by global consultancy Kantar TNS, discovered that women in tech are generally satisfied with their careers but are subject to a significant amount of sexism and gender discrimination.
Sexism is alive and well
The amount of gender discrimination and harassment women still encounter in the tech industry is staggering. A full quarter say they deal with negative gender-based behaviors from men in the workplace often or daily. Among women in management, the figure is two-thirds. Furthermore:

Nearly one-third of the women surveyed believe they've been excluded from key opportunities because of their gender
39 percent believe the estimated monetary impact of these compounded missed opportunities is more than $10,000 per year
Almost a quarter of women working in the tech industry have "definitely" been harassed at work and another 19 percent say they probably have been—56 percent by peers, 44 percent by direct managers
25 percent do not feel that their company values the contributions of women
Almost half of women ages 25-34 feel their gender is a potential roadblock to career advancement
Additionally, 38 percent of women feel that pregnancy will have a moderate impact on their careers; 24 percent consider pregnancy a "career killer."
"The technology industry is long overdue in their focus to improve work environments for women," said Jocelyn Degance Graham, Founder of CloudNOW. "As in other male-dominated sectors, women face more barriers and a steeper climb to leadership roles than their male colleagues. But women are vital to tech and to cloud computing in particular. Worldwide spending on public cloud services was near $70B in 2015 and market forecasts see it growing to $141 billion in 2019. That's a lot of IT departments working hard to catch up and keep up."
The 'Boys' Club' and the mansplainers
Forty-eight percent of women working in tech say senior management is a "boys' club" and 38 percent say that women are excluded from off-hours social activities with upper management. Thirty-three percent say gender bias is part of their company culture, and 30 percent feel women are stereotyped in their company.
Twenty-five percent of women working in tech regularly witness "mansplaining"—men unnecessarily over-explaining concepts to women in a patronizing way. Among women in management, the figure is even higher at 1 in 3.
Only 27 percent of upper management in tech companies is comprised of women. Meanwhile, nearly half (48 percent) of women working in tech believe that a lack of female mentors is one of the most significant barriers that women have faced in their company. An additional 42 percent cite the lack of role models.
Among those surveyed, Sheryl Sandberg, COO of Facebook and founder of Leanin.org, and Ruth Porat, CFO of Google parent company Alphabet, are the most admired women working in tech today.
Hope for the future of women in tech
Regardless of the sexism they encounter, women working in technology are satisfied with their jobs, and most plan to stay working in the industry—a majority (80 percent) say they are satisfied with their jobs, and half of those report being "very satisfied." Why? It appears that core company cultures that value diversity weigh more heavily than negative gender-based behavior by individuals.
Satisfaction is highest among those in management positions (52 percent), and more than half would "definitely" recommend a career in technology to their own daughters.
About CloudNOW
CloudNOW is a non-profit consortium of the leading women in cloud computing, providing a forum for networking, knowledge sharing, mentoring, and economic growth. CloudNOW offers members the opportunity to creatively approach the technological challenges of cloud today, working in partnership with the tech industry and cloud thought leaders. To learn more, visit us at cloud-now.org.
About Kantar TNS
Kantar TNS is one of the world's largest research agencies with experts in over 90 countries. With expertise in innovation, brand and communication, shopper activation and customer relationships we help our clients identify, optimize and activate the moments that matter to drive growth for their business. We are part of Kantar, one of the world's leading data, insight and consultancy companies.
Find out more at http://www.tnsglobal.com.