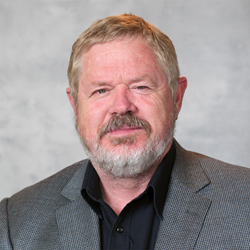 We're always on the lookout for those worthy of recognition in building a new culture of inclusion for all races, genders, communities and backgrounds.
Portland, OR (PRWEB) November 16, 2016
In the corporate arena, most like to think they are all fair and just, and operate solely on the basis of personal merit. Yet when looking beneath the surface, systemic discrimination is found in many guises, often unconscious and unintentional.
White Men As Full Diversity Partners (WMFDP), with a fully immersive approach to diversity and inclusion work, and two decades of experience have made a point to formally acknowledge skilled leadership through their annual Courageous Leader Award. They bring sharp focus to the formidable cultural obstacles that exist in the workplace, and through inclusion of white men, women, people of color, and those of any orientation, work to uproot these influences and generate tangible change.
Co-founders Bill Proudman and Michael Welp have inspired significant cultural shifts within companies that embrace WMFDP's innovative and non-traditional learning programs which have seen men and women from diverse ethnic and social backgrounds step forward as partners in their organization's diversity & inclusion mission.
Proudman said, "We at WMFDP continue to forge new partnerships at all levels of corporate hierarchy, and we're always on the lookout for those worthy of recognition in building a new culture of inclusion for all races, genders, communities and backgrounds."
Back in June of this year, WMFDP announced (1) that nominees would be chosen from within organizations where diversity, inclusion and cultural change were being industriously forwarded. Anyone within those groups could nominate leaders they deemed worthy of the award. A panel of judges would then review the nominees based on measurable criteria such as unwavering dedication to the Eight Critical Leadership Skills (2).
The 2016 recipients of the Courageous Leader Award are:
Jennifer L. Brase
Vice President, Diversity and Inclusion
Northwestern Mutual
Jennifer L. Brase is responsible for corporate diversity inclusion initiatives, multicultural market strategies, and developing strategies to build inclusive cultures in Northwestern Mutual's career distribution system. She said, "I am honored to have received the Courageous Leader Award. I have been afforded an incredible opportunity to drive change in our organization by leading our Diversity and Inclusion strategy. I have had the opportunity to influence and witness first hand great leaders transforming and embracing the full impact of diversity and inclusion!"
Richard O. Lockwood
Vice President of Business Performance
Lockheed Martin Rotary and Mission Systems (RMS)
Mr. Lockwood joined Lockheed Martin in 1982 and has held positions of increased responsibility, including domestic and international leadership roles in program management, business development and engineering. "At Lockheed Martin, we understand the importance of maximizing the potential of each employee. Our business depends not only on our diverse experiences, talents and perspectives, but being able to utilize them in a cooperative and innovative environment. We strive to create an inclusive culture where all individuals do what's right and feel valued and appreciated. I'm honored to receive this award on behalf of Lockheed Martin."
Aida Sabo
Vice President of Diversity/Inclusion
PAREXEL
At PAREXEL, Aida Sabo is responsible for finding new and creative ways to execute PAREXEL's global diversity and inclusion strategy. She was previously recognized as a Woman of Excellence by the National Association for Female Executives (NAFE). "I am honored to receive this 2016 Courageous Leader Award from such a distinguished organization. At PAREXEL, we value all people and are focused on inclusion. We also believe that having and including a wide variety of employee perspectives and experiences strengthens our ability to successfully compete in a global marketplace. For many years, we have admired the work of WMFDP. I am pleased to have the privilege of experiencing the workshops and labs as these programs on engaging men and other allies are transformational and what we need in our organizations to create more inclusive environments."
Proudman is swift to point out that the cornerstone of progress is cooperation, and that the Courageous Leader Award is a grassroots recognition of the courage, determination and teamwork it takes to make a real difference. Read more about the award recipients.
About White Men As Full Diversity Partners (WMFDP):
White Men as Full Diversity Partners (WMFDP) is a diversity and Leadership Development firm founded by Bill Proudman and Michael Welp in 1996 in Portland, Oregon. WMFDP takes an unorthodox approach toward eradicating bias and discrimination in the workplace. Their client list includes The Nature Conservancy, Ohio State University, NASA, Mass Mutual, Applied Materials Inc. and more. The majority of C-level executives are white and male, and they are frequently omitted from a vital role in diversity and equality. Proudman and Welp observed that these critical subjects were not being taken to the doorstep of these leaders – all to the detriment of struggling minorities and the economy as a whole. With a background that includes extensive field work in post-Apartheid South Africa in the early 1990's, Proudman and Welp have dedicated the last two decades to educating and engaging leaders of any race, color, gender or orientation. Welp, PhD, is the author of the book Four Days to Change. With an insightful foreword by Proudman, the book chronicles the journey from rural South Africa, to the boardrooms of America – all to lay the groundwork of a global paradigm shift.
1. Helms, Karla Jo, "White Men as Full Diversity Partners Call for Nominations to Receive Courageous Leader Award," prweb, June 21, 2016.
2. "Eight Critical Leadership Skills." White Men As Full Diversity Partners. N.p., n.d. Web. 15 Nov. 2016