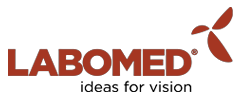 Fremont, CA (PRWEB) November 16, 2016
Labo America, a leading provider of innovative microscopy solutions, today announced the launch of its new Labomed® Magna dental microscope, a product that is essential to all dental procedures requiring high magnification.
"The Magna dental microscope delivers a continuous magnification range as well as 360 degrees of viewing angle freedom thanks to the Auto Balancing Arm (ABA), giving dentists the ultimate flexibility during dental procedures," said Gautam Aggarwal, Vice President of Sales and Marketing.
Aggarwal added that the Labomed Magna and the Labomed Prima DNT microscopes for dentistry reflect a value-driven philosophy of high-performance and modularity for dentists that need tools to conform to practice needs, and not the other way around.
With an intelligent LED illumination system that runs cool for up to 60,000 hours, using an Apochromatic Galilean optical system and fluid articulation, Labomed dental microscopes stand out as the most complete suite of dental microscopes for the evolving needs of not just endodontists, but also restorative and periodontic dental professionals.
The Magna dental microscope articulates on a unique electromagnetic brake system that allows users to engage one of two conveniently located buttons to reposition and lock the microscope in place, making repositioning effortless. Electronics built directly into the swivel arm make the Magna a compact solution that can be mounted on a floor stand, or as a wall or ceiling system for the greatest space efficiency.
Aggarwal noted that Labo America is offering special 0% financing for 12 or 24 months on Labomed dental microscopes.
About Labo America
Responding to evolving needs in modern microscopy, Labo America's products demonstrate the company's unique ability to design and manufacture high precision optical instruments. Labo America provides Labomed® brand life sciences microscopes, industrial microscopes, and surgical microscopes for ENT, Dentistry, Gynecology and Ophthalmology. Labomed products strive for optical and mechanical perfection, which has made Labomed a well-recognized brand in microscopy worldwide.
Contact:
Ruchi Goel
Corporate Communications
Labo America, Inc.
Email: goel(at)laboamerica.com
Phone: +1 (510) 445-1257
Source: Labo America, Inc.