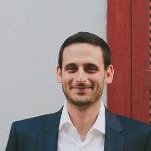 With ironSource, we were seeing 80-85% completion rate, as compared to 60-65% rates from other industry players, so it was a clear choice for us
(PRWEB) November 22, 2016
Today, global technology powerhouse ironSource announced the official opening of their Indian office in Bangalore, along with a partnership with Omnicom Media Group Programmatic, India. The partnership with OMG Programmatic offers clients across OMD and PHD uniquely simplified and direct access to premium in-app, video, and mobile web inventory through a Private Marketplace (PMP).
"With superior targeting technology, a commitment to transparency and a huge amount of scaled direct supply, ironSource is in a unique position to work with leading agencies, like OMG, to help their clients run a variety of campaigns," said Omri Henkin, MD of ironSource India and SEA. "Whether it's a video campaign for brand awareness with engagement built-in, or a large-scale app install campaign, we're working to help our partners connect with the Indian consumer in effective ways that drive awareness, engagement, and measurable ROI."
With 80K app developers using its solutions for mobile monetization and analytics, ironSource controls a huge amount of app market supply, which is supplemented by programmatic media buying capabilities through its DSP. The OMG Programmatic-ironSource partnership empowers major brands in India to scalably connect with engaged consumers on mobile through a programmatic PMP that ensures brand safety.
Fully committed to partnering with premium technology providers, Omnicom Media Group chose to partner with ironSource after seeing significantly higher completion rates than with other industry solutions.
"With ironSource, we were seeing 80-85% completion rate, as compared to 60-65% rates from other industry players, so it was a clear choice for us," said Anil Pandit, VP OMG Programmatic, India. "Omnicom's philosophy has always been to be ahead of the curve when it comes to innovation in digital and mobile, and with the ironSource partnership we're proud to offer our top-level brand clients the dual benefits of premium video inventory and scalable audience targeting."
A leading automobile client at OMG is excited about the potential of the partnership: "Digital advertising - particularly mobile video - is becoming an increasingly important channel for us as we look to connect with consumers where they are most engaged today. When choosing a partner we looked for the targeting technology necessary to connect with relevant segmented audiences, but also the transparency to know we were running campaigns in a completely brand safe environment. Together Omnicom and ironSource provide us with exactly that."
The digital advertising landscape in India is seeing rapid growth, where increasing second screen consumption, and growing mobile internet and device penetration will drive digital advertising growth at a CAGR of 33.5 percent over the next five years, and see mobile spend reach a projected $1.2B by 2020.
With a full technology stack and access to a large amount of supply inventory across video, display, mobile web and in-app, ironSource is already working with over 50 direct partners, including leading mobile brands Uber India and Flipkart, driving quality mobile app installs for mobile advertisers looking to take advantage of the fast rate of smartphone adoption in the country.
"With more smartphone users now than the US, we see India as a huge growth market for ironSource," said Tal Shaked, Chief Business Officer at ironSource. "With deep expertise in mobile and digital distribution, our goal is to become the go-to technology partner able to make the promise of mobile and digital real for leading advertisers and brands in India," he continued. "Our strategy in India is the same strategy we bring to every new global office - build a super strong local team and partner with leading companies to help drive the entire ecosystem forward."
About ironSource
ironSource builds monetization, engagement, analytics and discovery tools for app developers, device manufacturers, mobile carriers and advertisers. Our comprehensive solutions help industry leading companies achieve greater business success, enabling them to find, understand, engage with, and monetize their target audiences more effectively. Over 80K app developers are using our developer solutions, and our enterprise technology is shipping on hundreds of millions of devices worldwide, giving ironSource the ability to reach over 800 million unique users every month, globally. Founded in 2010, ironSource is a truly global company, with offices in Tel Aviv, London, New York, San Francisco, Beijing, and Bangalore. Read more at http://www.ironsrc.com.