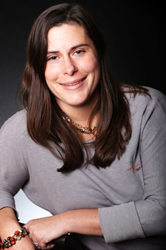 "I have learned from many forward-thinking property managers over the years and look forward to helping make VRMA a leader in education, advocacy and awareness for the vacation rental industry."
McHenry, Maryland (PRWEB) November 17, 2016
Taylor-Made Deep Creek Vacations & Sales is proud to announce that Jodi Taylor Refosco, owner, was recently re-elected to the Vacation Rental Managers Association (VRMA) board of directors. She will continue in her role as secretary.
Jodi, her husband Joe, and brother Chad Taylor founded their Deep Creek Lake vacation rental company in 2008, but she has been part of the the vacation rental industry for 15+ years and a VRMA member since 2001. She is excited to continue serving as secretary. VRMA is an exceptional organization where members have an opportunity to learn from their peers as well as other industry experts. Jodi is passionate about making VRMA a leader in education, advocacy, and awareness for vacation rental managers.
"I am excited to continue serving on the VRMA board of directors," said Refosco. "I have learned from many forward-thinking property managers over the years and look forward to helping make VRMA a leader in education, advocacy and awareness for the vacation rental industry."
Jodi is also active in the local Deep Creek community having served on the committee for the Deep Creek Lake Art & Wine Festival, as well as the board of directors of the Garrett County Dove Center. She is a past recipient of the Young Entrepreneur Award from the Garrett County Chamber of Commerce.
"Jodi has been a fantastic presence on our board of directors," said Mike Copps, VRMA's executive director. "We look forward to the contributions she will continue to bring to VRMA."
About Taylor-Made Deep Creek Vacations & Sales
Taylor-Made Deep Creek Vacations & Sales has become a frontrunner in Deep Creek Lake vacation rentals, real estate, and property services. Taylor-Made rental homes and sales listings are conveniently located within a few hour's drive from Pittsburgh, Baltimore, and Washington, DC.